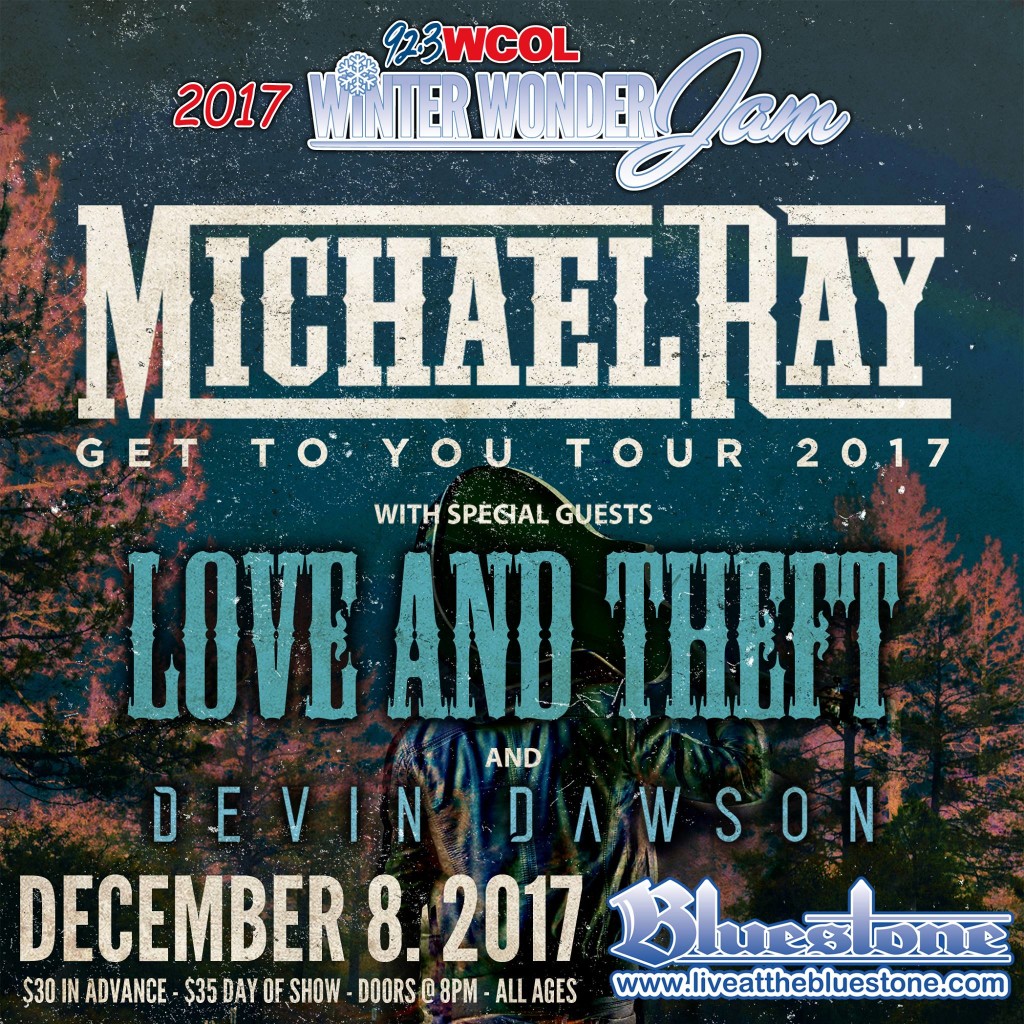 Mark your calendars for WCOL Winter Wonder Jam 2017 Friday, December 8th!
Join us at the Bluestone for 92.3 WCOL's Winter Wonder Jam featuring Michael Ray's "Get To You" Tour with special guests Love and Theft and Devin Dawson.  Doors open at 8pm.
Michael Ray is known for his break out single, "Kiss You in the Morning", but has come a long way since then.  This Florida native is bringing his edgy country sound to Columbus for a night to remember.  This will be Ray's second headlining tour.   It is named after the first single released from his sophomore album, "Get To You".  He is using skills learned from time spent opening for big name artists and the experiences from his first headlining tour to create the best show he possibly can for all of his fans.
Michael Ray is bringing an incredible line up with him:
Love and Theft is the duo that brought "Angel Eyes" to country music fans in 2012.  Their most recent album, "Whiskey On My Breath" explores new avenues of style and sound.  But it sticks to the basics Love and Theft is known for–high energy and songwriting fueled with emotion.
Devin Dawson is currently breaking into the country music scene.  His hit single "All On Me" is featured on Spotify's New Boots playlist.  He is getting ready to release his album, "Dark Horse" early next year–come get a sneak peak of some of the material at the show!
This will be a party you won't want to miss.  Grab a friend, and get ready to spend a night out with 92.3 WCOL and your favorite country music fans at the Bluestone.  Tickets are $30 in advanced and $35 at the door.  So get your tickets now, no reason to wait!