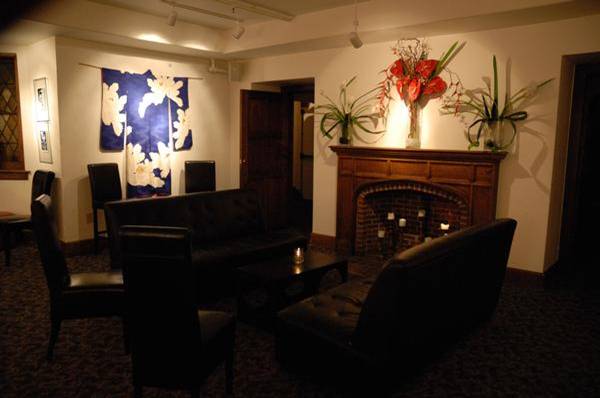 The Salon is a versatile space perfect for intimate events. Often utilized as a bridal suite, dining room and meeting area, this room provides guests with a serene space for their event. Located directly across from The Sanctuary, the Salon space can be transformed into a gallery, a viewing room for silent auctions, a photography studio or virtually anything else our guests can imagine.
The most intimate of all of our rooms, The Salon is a charming room that offers the most perfect setting for any small gathering. Located directly off the foyer, it offers the cherished ambiance of a private dining room, or can serve as a side room for a main event.
Amenities
• A beautiful fireplace
• A bay window
• Casual seating
• Intimate setting
The Salon is the perfect room for private business meetings and small parties. Check out the floor plan to learn more, or contact one of our Event Coordinators to get started planning your special day!