When:
September 23, 2022 @ 7:00 pm – 11:45 pm
2022-09-23T19:00:00-04:00
2022-09-23T23:45:00-04:00
Where:
The Bluestone
583 East Broad Street Columbus
Ohio 43215
Drew Holcomb & The Neighbors
Let's Go Somewhere Tour
with The National Parks
September 
23, 2022 7 PM
at The Bluestone
Columbus, Ohio


Drew Holcomb & The Neighbors
Drew Holcomb & The Neighbors is an Americana act hailing from Nashville, Tennessee.
Drawing influence from Tom Petty and Bob Dylan, Drew Holcomb has found his place in today's landscape of singer/songwriter Americana. He and his band have developed their sound through extensive touring, performing alongside Amos Lee, Willie Nelson, John Hiatt, NEEDTOBREATHE, Don Henley, and more.
The band has sold over 150,000 albums to date and played over 2,000 concert dates in 7 countries. Their songs have received over 60 TV placements, appearing on How I Met Your Mother, Criminal Minds, Parenthood, Nashville, HOUSE, Justified and more.
Their latest album, Dragons, is available now.

THE NATIONAL PARKS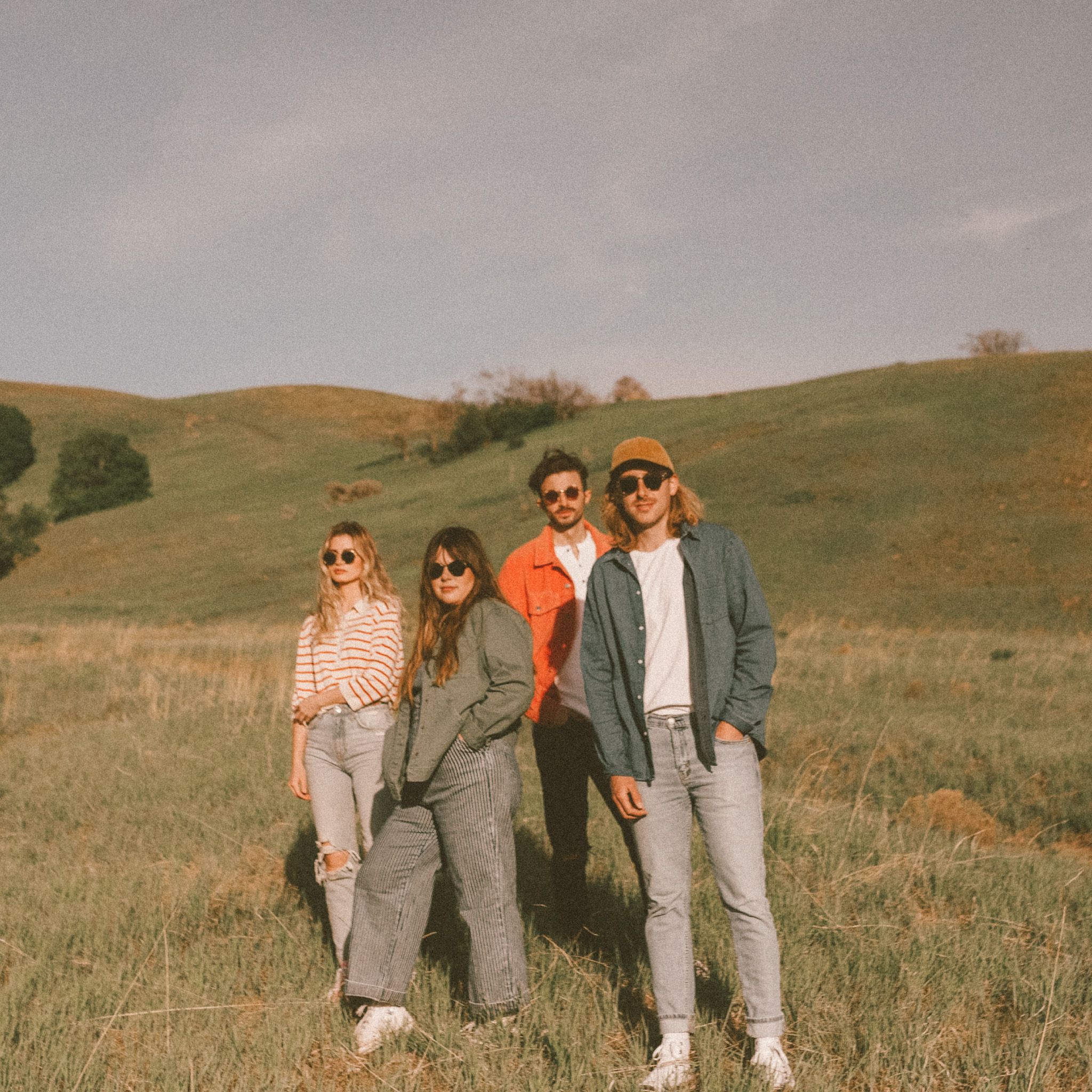 In nature, wildflowers signify freedom. Nobody plants them. Rather, they blossom on their own. The same could be said of The National Parks. Since emerging in 2013, the Provo, UT quartet — Brady Parks [guitar, vocals], Sydney Macfarlane [keys, vocals], Cam Brannelly [drums], and Megan Parks [violin] — has quietly grown into an independent phenomenon with roots embedded in blissful pop, cinematic electronics, organic orchestration, and rock energy. Racking up over 150 million total streams, selling out headline shows on tour, and acclaimed by NPR, Paste, Atwood Magazine, PopMatters, and more, the group continue to bloom on their two-part independent album, A Mix For The End Of The World. The first half of songs will be released on October 8, 2021, marking their official follow-up collection to the band's critically acclaimed fourth full-length, Wildflower.
"This album is all about the uniqueness of our day so why not take a new approach to releasing an album too?" states Brady. "We came up with the idea of releasing the album in two parts during the recording process. We felt like the songs we had written fit together so well but that they were only one chapter of the full story. Part 2 coming in 2022!"
Over the past eight years, The National Parks have diligently worked towards their mission statement of creating authentic, heartfelt music that is beautiful, epic and true to them, without chasing any trends. As the story goes, Brady performed at open mics as a singer-songwriter around Utah and often hosted a show at his apartment complex. Sydney attended one of these homey gigs and reached out to jam shortly after. Right off the bat, the musicians recognized they found "a match made in heaven."  After meeting via mutual friends, Megan joined the fold—and eventually married Brady!
The National Parks introduced itself on 2013's Young, staking out a spot in the Top 15 of iTunes Top Singer/Songwriter Albums Chart. A year later, the filmmakers of Love In The Tetons tapped the band to pen a companion single for the film. Their contribution, "As We Ran," has not only amassed over 20 million Spotify streams, but the first month of its proceeds benefited the National Parks Conservation Association. Following the release of Until I Live in 2015, Salt Lake City Weekly proclaimed them Utah's "Band of the Year." Joined by Cam behind the kit, they unveiled Places in 2017. Securing coveted placements on Spotify's Pop Chillout, Indie Pop and Morning Commute playlists, the record yielded a series of fan favorites, including "1953" [7.8 million Spotify streams] and "Lights in the City" [2 million Spotify streams]. Along the way, The National Parks packed headline gigs, toured with Andy Grammer and Peter Bjorn and John and performed everywhere from KAABOO Del Mar and SXSW to Snowmass Mammoth Fest and Oyster Ridge Music Festival.
Their 2020 album Wildflower elevated the group and ushered in this new chapter in their growing discography. The album spawned the singles "Waiting For Lightning," "Wildflower," 'Time" and "I Can Feel It" [10 million Spotify streams collectively] along with their own The Wildflower Podcast. The pop-infused "I Can Feel It" not only found success at Triple A radio across the country, but was also prominently featured in Netflix's hit movie The Wrong Missy.
For A Mix For The End Of The World, the four-piece continues to showcase their sonic evolution along with Brady's deep and heartfelt songwriting. The 8-track collection, recorded at June Audio in Utah and produced and mixed by their longtime collaborator Scott Wiley, was inspired by love and life.
"I kept having visuals in my mind of life in a small town," describes Brady. "I pictured old trucks, dirt roads, tape players and actually included a lot of those sounds on the recordings. I wondered what my life would look like at the end of the world. Love, fear, joy, uncertainty, peace…all of it."
The National Parks first introduced the new collection in July 2021 with the double release of "Headlights" and "Summer Bird." The folk-tinged "Headlights," with beautiful harmonies from Brady and Sydney, is a song about escaping chaos to be with the person you love most and trying to shut out the noise of the day for a minute to focus on the beauty of life. The track ended up sparking the inspiration for the rest of the songs featured on part 1 of the album. On "Summer Bird," warm acoustic strumming and soft vocals soon opens up to a big chantable chorus of "I just want to fly away with you" amidst dreams of brighter days ahead.
"I wrote 'Summer Bird' during this past winter," shares Brady. "In Utah, winter is amazing at first. I love it when the first snow falls and you can feel the magic in the crisp air. Towards the end of winter, it gets old to me. The days are short, the weather is cold and cloudy, and I long for the rebirth of spring and the warmth and adventure of summer. Life can be like that too, so this song is about being with your love and heading for those warmer days."
The National Parks have perfected their signature style of blending folk/Americana and modern synths and drum sounds with big choruses you can't help but chant along to on A Mix For The End Of The World as evidenced on the cosmic love song and latest single "UFO." 
"Even though this song isn't about aliens or UFOs, it was definitely inspired by our government releasing documents and footage of UFO sightings," Brady reveals. "I started thinking about what that feeling would be like. I used that as a metaphor to describe my experience seeing Megan for the first time. Love at first sight has to be a similar feeling to seeing a UFO, right?"
Adjacent to creating their new music throughout 2020 and 2021, The National Parks have curated their very own Superbloom Music Festival, which they'll headline. The first-ever event comes to life October 9, 2021 under the stars at Sand Hollow Resort in Utah, near Zion National Park, featuring a stacked bill.
In the end, The National Parks follow a muse of creative freedom to the fruition of a dream and continue to offer glimmers of optimism for our collective future. 
"We hope that these new songs can bring a sense of life," he heaves off. "Although we don't have the answers to what we are all going through and experiencing, we know that love and joy still exist. This album – both parts of it – is about working through the good and bad and everything in between, so we hope that it helps people to not feel alone in everything they are working through as well."