Bluestone Event Venue, where anything is possible.
The Bluestone, is a place for country music concerts to corporate events, weddings and private parties. A destination venue for your special event. With cathedral ceilings, soulful acoustics that you can only hear in a 115-year old church. We have a staff who truly cares about delivering an amazing experience and making your event special in every way possible. The Bluestone is one Columbus's BEST event venues that takes pride in all that they do. Book a tour at The Bluestone today and experience a truly unique experience. Their catering staff will plan your perfect event. We take amazing pride in all that we do! Call today at 614-884-4646 and book a tour. The Bluestone cares about your needs and their amazing event planners will make anything possible
The Bluestone is an extraordinary venue that offers an unparalleled and unique experience for your wedding ceremony and reception. The Bluestone is a newly renovated 120-year-old church that boasts three diverse levels, seven bars, soaring stained glass windows, and a gracious outdoor patio.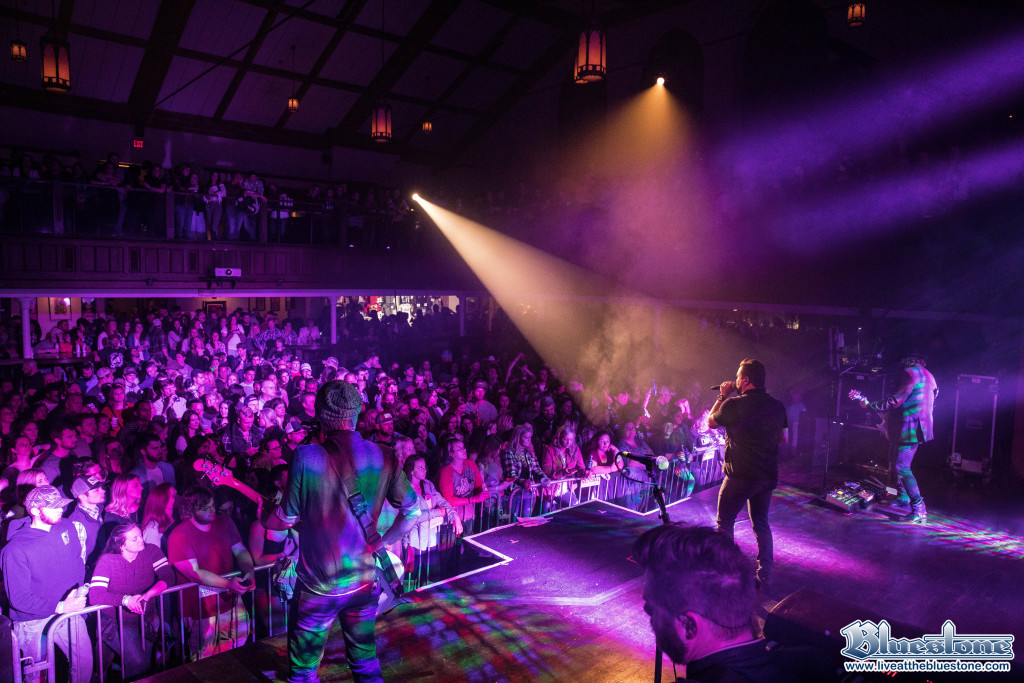 CONCERTS COLUMBUS OHIO
Oct
24
Sat
Ohio State Buckeye Football Party Oct. 24th

@ The Bluestone
Oct 24 @ 11:00 am – 6:00 pm
Ohio State Football is back!
Ohio State Buckeyes take on Nebraska October 24th 2020 
DOORS OPEN AT 11 AM
Reserve your table today
614-884-4646
WATCH THE GAME ON OUR HUGE BIG SCREEN WITH CONCERT SOUND
Grab some friends and come watch Ohio State Buckeyes BEAT Nebraska!
Tables available for 2-10 people
RESERVE YOUR TABLE 
MONDAY – FRIDAY 11 AM – 5 PM 
GAME DAY MENU AND DRINK SPECIALS OFFERED DURING THE GAME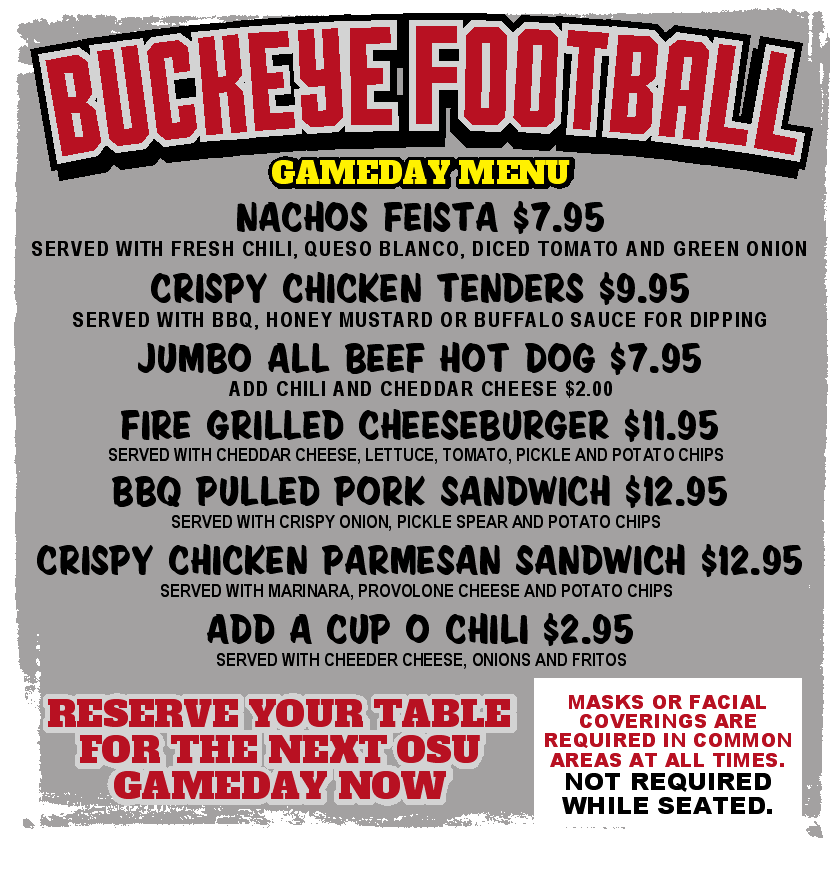 Masks are Not required while seated!
For the safety of our guests and our staff,
Masks or Facial coverings are required when you enter and in ALL common areas. All Covid 19 regulations will be enforced!
The Bluestone is taking reservations for ALL 2020 Ohio State Buckeye Football Games 
Columbus, Ohio – The Big Ten Conference officially announced game times today for the first weekend of 2020 Big Ten football play – Oct. 23 and 24 – plus some additional times for a select series of games.
Start times and TV network for Ohio State's home opener at Ohio Stadium against Nebraska in less than two weeks was previously announced by FOX Sports as a noon kick. And today we learn that the season-ending battle in Ohio Stadium against Michigan, set for Dec. 12, will also kick off at noon with FOX televising.
FOX announced last week that its Saturday morning pregame show, FOX's Big Noon Kickoff, would be travelling to Ohio Stadium and would be on site for the game against Nebraska.
Ohio State's 2020 Football Schedule
As of Oct. 12, 2020
Oct. 24 – Nebraska; 12 noon on FOX
Oct. 31 – at Penn State
Nov. 7 – Rutgers
Nov. 14 – at Maryland
Nov. 21 – Indiana
Nov. 28 – at Illinois
Dec. 5 – at Michigan State
Dec. 12 – Michigan; 12 noon on FOX
Dec. 19 – B1G Championship Game
We are located at 583 E. Broad St. Columbus, Ohio 43215, just five minutes from Downtown Columbus.