Tickets to your hometown music venue. The OFFICAL BLUESTONE TICKET BOX OFFICE for Columbus Ohio Concerts.
Get Tickets to The Bluestone and never miss your favorite artist again. Tickets From country and electronic to R&B and hip hop.  THE Bluestone brings quality entertainment to the stage every time. We're working hard to bring you the best music and special events in Columbus, Ohio. Keep an eye on our tickets and events calendar and check back often for concert updates. Just click on an event to purchase tickets.
https://www.eventbrite.com/o/the-bluestone-7491519101
Buying tickets on the Eventbrite app is quick and simple. Register for event with just a few taps, and you'll receive a confirmation email when your order is completed successfully.
Please note: You may view some events on the app that are not ticketed by Eventbrite. The ticket purchase flows for those events may differ from the description below.
Eventbrite takes the security and privacy of your billing information seriously. All online payments are processed over a secure connection using a PCI-compliant gateway. If you prefer an offline transaction, learn how to buy tickets without using a credit card.
 Tickets to The Bluestone
Click here to subscribe to our text messages.
From country music concerts and rock and roll, to corporate events, weddings and private parties, we're a destination venue for your special event tickets. With cathedral ceilings, soulful acoustics you can only hear in a 115-year old church, and a staff who truly cares about delivering an amazing experience, The Bluestone is one Columbus event venue you simply shouldn t miss.
Get your Tickets to the best shows in town Now
www.liveatthebluestone.com
Dec
9
Thu
Steel Panther Live December 9, 2021

@ The Bluestone
Dec 9 @ 7:00 pm – 10:45 pm
Steel Panther Live December 9th, 2021 7 PM
The Bluestone
Columbus, Ohio
https://www.ticketmaster.com/event/05005B59EDEA422F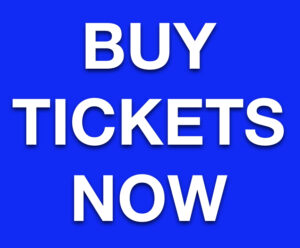 Steel Panther is headed to Columbus, OH to The Bluestone December 9, 2021.
Tickets on sale Friday, October 29 at 10 AM!
Website: http://www.steelpantherrocks.com/
Facebook: http://www.facebook.com/steelpanther
Twitter: http://www.twitter.com/Steel_Panther
Instagram: http://www.instagram.com/SteelPanther
YouTube: http://www.youtube.com/user/SteelPantherVEVO
About Steel Panther
For the uninitiated, Steel Panther was formed in 2000. Hailing from Los Angeles, the epicenter for rock n' roll in all its debauchery and glamour, Steel Panther has established themselves as the world's premier party band, melding hard rock virtuosity with parody and criminally good looks. Steel Panther is a global phenomenon with four full-length albums, touring across the world, platinum-level You Tube status and high-profile television appearances such as Jimmy Kimmel Live, Larry King Now, and FOX NFL Sunday.
Rolling Stone avowed, "There's a reason Steel Panther have transcended their origins as a cover band playing the Sunset Strip," while Metal Sucks declared, Steel Panther's concept is genius…their songwriting is…preposterously snappy –and relatable.
Apr
1
Fri
Lawrence Live April 1, 2022

@ The Bluestone
Apr 1 @ 7:00 pm – 10:45 pm
Lawrence Live In Concert
April 1st, 2022 @ 7 PM
The Bluestone
Columbus, Ohio
https://www.ticketmaster.com/event/05005B6FB79C20B5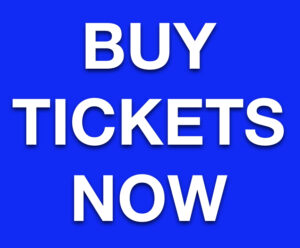 Lawrence is headed to Columbus, OH at The Bluestone April 1, 2022.
Tickets on sale Friday, November 26, 2021 at 12 PM!
Spotify: https://open.spotify.com/artist/5rwUYLyUq8gBsVaOUcUxpE
Facebook: https://www.facebook.com/lawrencetheband
Twitter: https://twitter.com/lawrencetheband?lang=en
Instagram: https://www.instagram.com/lawrencetheband/?hl=en
YouTube: https://www.youtube.com/channel/UCr5v6l4EIKiImmJU-COJ0Sg
TikTok: https://www.tiktok.com/@lawrencetheband?lang=en
About Lawrence
"The brother/sister musical phenomenon you need to hear." -Affinity
"Lawrence is already a force to reckon with —and they're only getting started." -LadyGunn
"Lawrence have been capturing the hearts and ears of listeners all over the world with their addictive and infectious sonic stylings that are impossible not to love." -The Stumble Upon
"A bright and buoyant pocketful of pop-soul sunshine, Lawrence's new single "Don't Lose Sight" promises to put a spring in your step and a smile on your face." -Atwood Magazine
As NPR writes, "siblings Clyde and Gracie Lawrence are not your typical pair." Clyde Lawrence and Gracie Lawrence have been writing songs and listening to countless Stevie Wonder, Randy Newman, and Aretha Franklin records in their family's New York City apartment since they were little kids. After years of playing together, they officially created Lawrence, an eight-piece soul-pop band comprised of musician friends from childhood and college. The band has since gained a devoted following for its high-energy, keyboard-driven sound, which features tight, energetic horns, explosive lead vocals, and fully-live arrangements.
In June 2019, Lawrence became the first band to sign with Beautiful Mind Records, the label of Grammy-winning producer/songwriter/artist Jon Bellion, and within a few months embarked as support on Bellion's Summer 2019 Glory Sound Prep Tour. Lawrence hassince released the Bellion-produced singles"Casualty" (performed live on NBC's Today Show), "It's Not All About You," "The Weather," "Freckles," and "Don't Lose Sight," which have garnered tens of millions of streams across all platforms and have had multiple viral moments on Tik Tok and Instagram. The singles are a part of the band'snew album, Hotel TV,which is out now.
The signing to Beautiful Mind followed the release of Lawrence's sophomore album, Living Room. Upon its releasein September of 2018, Living Room promptly reached #2 on the iTunes R&B/Soul chart, earned a featured placement on Spotify's "New Music Friday" playlist, and led the band to its late-night television debut on NBC's Last Call with Carson Daly. Co-produced by bandmates Jordan Cohen and Jonny Koh, as well as Brooklyn-based producer Eli Crews and Clyde and Gracie themselves, Living Room chronicles the trials and tribulations of growing up, including break-ups, make-ups, a family loss, and the attempt to find harmony between excitement, anxiety, melancholy, and empowerment.
Lawrence has sold out headline shows across the country and appeared at festivals including Bonnaroo, Outside Lands, Firefly, Okeechobee, Hangout, and many more. The band has also opened for notable acts such as Lake Street Dive, Vulfpeck, Jon Bellion, Soulive, Jacob Collier, Blues Traveler, O.A.R, Bernhoft, and others.
Apr
14
Thu
Eli Young Band APRIL 14, 2022

@ The Bluestone
Apr 14 @ 7:00 pm – 11:45 pm
Eli Young Band
April 14, 2022 at 7 PM
at The Bluestone
Columbus, Ohio
Tickets $30
Artist Biography
by Mark Deming
Fusing a young man's take on heartland rock with the tougher side of Texas country music and the cocky enthusiasm of alt-country firebrands, the Eli Young Band have become a potent draw in the Southwest on the strength of local airplay and extensive touring. The Eli Young Band's story began when Mike Eli and James Young both enrolled at the University of North Texas and found themselves sharing a dorm room as freshmen. Both played guitar, and the two new friends started writing and singing songs together. Under the name Eli & Young, they began playing acoustic shows at local bars and coffee houses, and in time they expanded the band into a full electric quartet with the addition of fellow students Jon Jones on bass and Chris Thompson on drums, thus giving rise to the Eli Young Band.
The group became a potent local draw, and in 2003 opened a show for rising star Miranda Lambert. Producer Frank Liddell saw the show and was impressed enough to offer the band a deal with his independent label, Carnival Recording Co. The Eli Young Band's debut album, Level, appeared in 2005, and the songs "That's the Way" and "When It Rains" began scoring significant airplay in the Lone Star State. The Eli Young Band's enthusiastic live show helped them draw a large and loyal audience in the Southwest, where they were able to fill 2,000-seat venues as a headliner, and they toured the country as an opener for the likes of Pat Green, Cross Canadian Ragweed, and Jack Ingram.
In 2006, the group's live show was captured for posterity on the concert recording Live at the Jolly Fox, taped during a gig at a club in Huntsville, Texas. The Eli Young Band then landed a deal with the Universal-distributed Republic Records; a video for a new recording of "When It Rains" subsequently received extensive play on Country Music Television, and the group's first album for Republic, Jet Black & Jealous, was released September 2008, with "When It Rains" and two other songs from the album, "Always the Love Songs" and "Radio Waves," becoming Top 40 hits.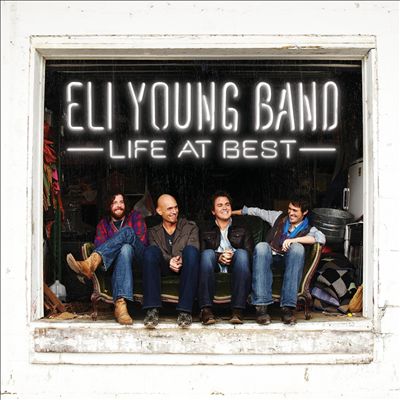 The follow-up album, Life at Best, delivered another hit, the Liz Rose– and Lee Brice-penned "Crazy Girl." The album was well-received by fans and critics alike, and the following year the Eli Young Band were nominated for a host of awards, including a clutch of Academy of Country Music Awards where they took home the Song of the Year accolade for "Crazy Girl." They were also up for Grammys for Best Duo/Group Performance and Best Country Song. They soon returned to the studio to record sessions for their fifth album, and in 2013 the fruits of their labor appeared in the shape of the "Drunk Last Night" single, which raced to number one in the U.S. Country Airplay chart. Building on this success, they headed out on tour before announcing that 10,000 Towns was set to be released in 2014; it was preceded by the second single "Dust." An EP called Turn It On was released in the spring of 2015. For 2017's Fingerprints, the Eli Young Band signed with the Big Machine subsidiary Valory; the record entered the Billboard country charts at 17.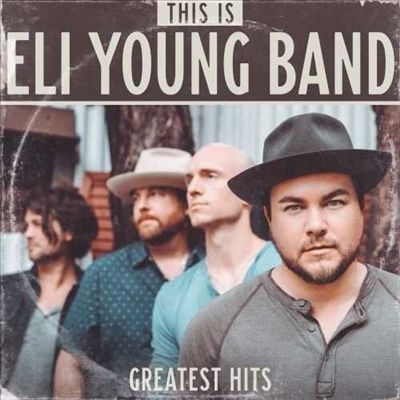 In March 2019, Big Machine released the compilation This Is Eli Young Band: Greatest Hits.