Tickets to your hometown music venue. The OFFICAL BLUESTONE TICKET BOX OFFICE for Columbus Ohio Concerts.
Get Tickets to The Bluestone and never miss your favorite artist again. Tickets From country and electronic to R&B and hip hop.  THE Bluestone brings quality entertainment to the stage every time. We're working hard to bring you the best music and special events in Columbus, Ohio. Keep an eye on our tickets and events calendar and check back often for concert updates. Just click on an event to purchase tickets.
https://www.eventbrite.com/o/the-bluestone-7491519101
Buying tickets on the Eventbrite app is quick and simple. Register for event with just a few taps, and you'll receive a confirmation email when your order is completed successfully.
Please note: You may view some events on the app that are not ticketed by Eventbrite. The ticket purchase flows for those events may differ from the description below.
Eventbrite takes the security and privacy of your billing information seriously. All online payments are processed over a secure connection using a PCI-compliant gateway. If you prefer an offline transaction, learn how to buy tickets without using a credit card.
 Tickets to The Bluestone
Click here to subscribe to our text messages.
From country music concerts and rock and roll, to corporate events, weddings and private parties, we're a destination venue for your special event tickets. With cathedral ceilings, soulful acoustics you can only hear in a 115-year old church, and a staff who truly cares about delivering an amazing experience, The Bluestone is one Columbus event venue you simply shouldn t miss.
Get your Tickets to the best shows in town Now
www.liveatthebluestone.com
Mar
11
Fri
Jimmie Allen Down Home Tour March 11, 2022

@ The Bluestone
Mar 11 @ 7:00 pm – 11:45 pm
Jimmie Allen
Down Home Tour
presented by 92.3 WCOL
w/ special guest Neon Union
March 11, 2022 at 7 PM
at The Bluestone
Columbus, Ohio

JIMMIE ALLEN
Official Website: https://www.jimmieallenmusic.com/ [jimmieallenmusic.com]
Official Facebook Page: https://www.facebook.com/jimmieallenmusic
Official Twitter: https://twitter.com/jimmieallen/ @JimmieAllen
Official Instagram: https://www.instagram.com/jimmieallen/ @jimmieallen
Official YouTube Channel: https://www.youtube.com/jimmieallen
NEON UNION
Official Website: https://www.neonunionmusic.com/ [neonunionmusic.com]
Official Facebook Page: https://www.facebook.com/Neon-Union-Music-108322624961837
Official Twitter: https://twitter.com/neonunionmusic @neonunionmusic
Official Instagram: https://www.instagram.com/neonunionmusic/@neonunionmusic
Artist Biography
For multi-platinum selling, trailblazing Country star and current GRAMMY Award nominee Jimmie Allen, a simple phrase sums up his view on life and music: Never give up.
A native of Southern Delaware – the "slower, lower" part of the state, he explains – Allen has carried that mantra with him through good times and bad, whether than meant living in his car or receiving his first ACM nomination for New Male Artist of the Year in 2019, a CMA Awards nomination for New Artist of the Year in 2020, subsequently winning the ACM Award for New Male Artist of the Year – the first Black artist to win that category since its inception, and a win with which he hopes "open[s] some doors for more Black artists to have success in country and more Black artists to feel comfortable enough to do country if that's what they want to do" – as well as the CMA New Artist of the Year Award in 2021. GRAMMY.com has hailed Allen as one of "5 Black Artists Rewriting Country Music." His current nomination for Best New Artist at the 64th Annual GRAMMY Awards in 2022 is his first ever GRAMMY nomination; he is also the only Country nominee in an all-genre category.
With the 2018 release of his debut album Mercury Lane – named in tribute to the street he grew up on and the origin of his incredible journey – on BBR Music Group's Stoney Creek Records, a lifetime of never giving up brought him full circle.
"I didn't quit, I never will," he says. "Stuff ain't easy, and you shouldn't quit either. There's a big difference between busting your ass and sitting on it."
For Allen, musical dreams and a love of true-to-themselves artists like Alan Jackson, Aaron Tippin, Montgomery Gentry, and Jason Aldean brought him all the way to Nashville and beyond, –from traveling around the world to places like Japan, Germany and the UK; to performing a tribute at the Kennedy Center Honors for Garth Brooks, the national anthem at the Indy 500, returning to American Idol as a mentor after being cut from the same competition a decade ago, and other once-in-a-lifetime  moments.
But it was actually a nightmare which turned this promising singer into the artist he is today. After a series of bad breaks Allen was forced to live in his car, too proud to ask for a bail out. For months he worked multiple jobs and finally saved enough for an apartment, but hit then another snag – country music wasn't ready for him.
"People were just trying to help," he says now. "But they wanted me to change my sound and told me I had to lose my boots. The turning point came when I stopped listening, and finally let my music be a natural reflection of who I am."
Since then Allen has been following his own compass, and it's leading somewhere special. In 2017, he caught his big break and signed a record deal with BBR Music Group/Stoney Creek Records and a team who embraced his individuality.
"I don't regret the hard times," he explains about his trials. "I think each thing you do adds a layer, whether it's a layer of toughness, perseverance, motivation, or just a layer of wisdom. At the end of the day you come back to what you know, and what's embedded in you."
What's embedded in Allen is a powerful, soulful sense of groove – "If my body don't move in the first four seconds, it ain't for me," he says – a love of deep messages and a knack for razor-sharp hooks.
Those driving forces formed the bedrock of Mercury Lane – a cutting-edge mix of country, rock, R&B, and pop, produced by Ash Bowers and Eric Torres, that received critical acclaim, with Rolling Stone raving that it "challenges the narrowly defined model of what constitutes a next big thing in country music" and The New York Times hailing it one of 2018's strongest, calling it a "conventional country album, filled with songs about the small details."
With Mercury Lane, Allen made history as the first Black artist to launch a career with two consecutive No. 1 hits on country radio, with "Best Shot" claiming the No. 1 spot for three weeks and his second single "Make Me Want To" hitting the top spot in March 2020.Allen's hard-earned dreams are finally becoming reality, but he shows no signs of limiting himself.
He followed up the success of Mercury Lane with his July 2020 collaboration project, Bettie James, that has amassed171+ million streams and has further established Allen as Country's next superstar. The star-studded seven-track project combined his deep love of family and genre-spanning taste in music. Named in honor of Allen's late grandmother, Bettie Snead, who passed away in 2014 and his late father, James Allen, who passed away in 2019, Allen hand selected artist that touched the life of Allen, his grandmother and father in some way, allowing their legacies to weave seamlessly throughout Bettie James. The wide array of hitmakers include Brad Paisley, Charley Pride, Darius Rucker, Mickey Guyton, Nelly, Noah Cyrus, The Oak Ridge Boys, Rita Wilson, Tauren Wells and Tim McGraw.
"My dad and grandmom were two completely different people, but both played a huge part in my life," Allen says of the motivation for the project. "Since they died, I have been wanting to leave trails of their legacies throughout my music."
The result is a musical composition of love, heartbreak, perseverance, hope and faith. Jimmie's current single "Freedom Was A Highway" pairs Allen with his friend and Country music superstar Paisley for a breezy, windows down track that joins Allen's distinctively breezy grooves with a Paisley signature guitar solo.
Bettie James received a slew of critical acclaim for not only the music, but the historic nature of various collaborations, and the project's subsequent place in country music history. NPR calls the project an "announcement of [Allen's] arrival" and a "huge step for country" while Billboard hails it "a powerful statement from a developing voice." The EP appeared on several "Best of 2020" lists including Billboard, Rolling Stone and Sounds Like Nashville.
Rolling Stone describes "Why Things Happen" – which brings together three generations of Black country artists in Allen, Darius Rucker and Charley Pride – as "part polemic, part proclamation, and part prayer… opening up space for the artists to bear witness."
Reflecting on Allen's wide-ranging musical sensibilities, Music Row notes of the project: "While some artists still in the early sunrise of their careers, with a handful of hits to their credit, would be focused solely on extending their chart successes, it's clear that Allen's goals for his music are loftier than mere chart hits and No. 1 parties—he's striving for music that testifies to his full spectrum of creative abilities."
Allen, who has an incredible knack for connecting with people of all backgrounds and interests, enjoyed collaborating with other artists so much while making his monumentally successful predecessor that he didn't want to stop – so instead, in trademark Allen fashion, he kept going. The result: Bettie James Gold Edition. Released June 25, 2021, the 16-track album doubles down on Allen's expansive love for music across genres, with nine brand new collaborations with Babyface, Breland, Keith Urban, LANCO, Lathan Warlick, Lindsay Ell, Little Big Town, LOCASH, Monica, Neon Union, Pitbull, teamwork. and Vikina.
As Hits Daily Double notes, for Allen, "it's about being grounded in the genre's traditions and protecting the roots as much as it's about creating a future for country music that's more expansive and inclusive."
"When it comes to music I love, I don't really get wrapped up in boundaries or genres. After we finished Bettie James, I was like man, there's so much music out there that I love, so many artists that I love, and I just wasn't done making collaborations," Allen says of the impetus for Bettie James Gold Edition; a sentiment that Billboard echoes, applauding that the album "broadens country's borders."
Beyond the music, Allen has also established Bettie James Fest in their honor. Consistently vocal about his deep reverence for his family, hometown, and home state, the inaugural sold out event took place August 7, 2021 in Allen's hometown of Milton, DE.
Allen is currently featured in The Country Music Hall of Fame® and Museum's annual American Currents: State of the Music exhibit with his friend and fellow country artist Darius Rucker. The exhibit's Unbroken Circle illustrates the connection between country music's past and present by pairing artists with those who have influenced them or share musical perspectives. The exhibit runs through February 2022.
Additionally, he is a member of the 2021 Artists Committee for the 44th Kennedy Center Honors.
Much like his approach to music, Allen's other creative pursuits know no boundaries.
Allen's debut picture book, My Voice Is a Trumpet, was published July 13, 2021 with Flamingo Books, an imprint of Penguin Young Readers. Illustrated by veteran illustrator Cathy Ann Johnson, the book is a powerful story about speaking up for what you believe in,
at any age. The book has received a starred review from School Library Journal, who hails that "the rhythm and flow of words perfectly match the art while advising readers to choose love and use their voices in a powerful song."
"It's very important to me that kids learn at a young age that they have a voice, and that it is powerful. It is up to us as adults to teach them to use their voice to encourage and show love," Allen says of his first ever book. "Being a father of two kids, I try to encourage them to be themselves and love everyone around them. I'm hoping this book inspires at least one child and they always remember their voice is a trumpet."
Allen also serves as Executive Music Producer for Netflix's series Titletown High, which premiered globally on August 27. His song "Big In A Small Town" is the theme song for the series, which follows a Georgia town where football rules and winning is paramount, a champion high school team tackles rivalries, romance and real life as they work toward the ultimate goal: a state title. Full of high stakes sports action and relatable teenage drama, Titletown High delivers a complex portrait of the most unique football culture in America.
He most recently competed for the coveted mirrorball trophy as a contestant on Dancing With The Stars' landmark 30thseason on ABC in the fall of 2021, reaching the quarterfinals with his pro partner Emma Slater.
As Allen's rising star power shows no signs of slowing down, he remains unapologetically himself and proof of what can happen when you never give up.
For more information on Allen, visit www.jimmieallenmusic.com or follow him on Instagram, Twitter and Facebook.
Mar
18
Fri
Mammoth WVH & Dirty Honey Live March, 18 2022

@ The Bluestone
Mar 18 @ 6:30 pm – 11:45 pm
Mammoth WVH & Dirty Honey Live March 18th, 2022 6:30 PM
The Bluestone
Columbus, Ohio
https://www.ticketmaster.com/event/05005B5B9DE84DB9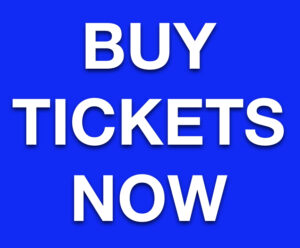 WRKZ presents Mammoth WVH & Dirty Honey in Columbus, OH at The Bluestone March 18th, 2022.
Tickets on sale Friday, November 5th at 10 AM!
About Mammoth WVH
Official Website: www.mammothwvh.com
Official Facebook Page:www.facebook.com/MammothWVH
Official Twitter: www.twitter.com/MammothWVH @MammothWVH
Official Instagram: www.instagram.com/mammothwvh @mammothwvh
Official YouTube Channel:www.youtube.com/MammothWVH
First impressions last a lifetime. Wolfgang Van Halen has prepared a lifetime to make his first impression. The songwriter, vocalist, and multi-instrumentalist worked tirelessly towards the introduction of MAMMOTH [Explorer1], his self-titled 2021 debut album. Playing every instrument and singing each and every note, his music presents a personal and powerful perspective, balancing memorable hooks and tight technicality. As many times as audiences have experienced his talent alongside the likes of Tremonti,Clint Lowery, and of course, Van Halen, they meet Wolf as an individual for the very first time now.
"You only have one chance to make a first impression, and I wanted to do so to the best of my abilities," he affirms. "Throughout the whole process, I was finding who I am musically and by the end, I got a pretty good handle on a sound I can claim for myself."
His father often played guitar against his mother's pregnant belly, and Wolf absorbed those vibrations from the womb. At the age of 10, his Pop gave him a drum kit for his birthday. To this day, Wolf considers himself "a drummer before anything else." As he developed as a musician, he learned how to play guitar in order to perform "316" —which his father penned for him —at a 6th-grade talent show.
It may come as a surprise, but outside of his father teaching him one drumbeat from an AC/DC song, Wolfgang taught himself every instrument. "My dad wasn't the best teacher," he laughs. "I would ask him to play something, and then he would just proceed to be Eddie Van Halen. He would look at me and say, 'Do that.' to which I would laugh and sarcastically reply, 'Sure thing, no problem.'"
In the summer of 2006 when he was 15 years old, Wolf grabbed a bass and began noodling. While at the legendary 5150 Studios, his impromptu woodshedding inspired Eddie and Uncle Alex. Endless family jam sessions followed. By summer's end, Wolfgang phoned David Lee Roth's manager and by winter Roth showed up for rehearsal. They rocked "On Fire," and "That's how the 2007 tour began," says Wolf.
Not only did Wolf canvas the world with Van Halen while in high school, but he also held down the low end on 2012's A Different Kind of Truth—which debuted at #2 on the Billboard Top 200. When not on tour with Van Halen, he cut bass for Tremonti's critically acclaimed Cauterize [2015] and Dust [2016] in addition to joining the band on the road. In 2019, Wolf handled drums and also played bass on half of the 10 songs for Clint Lowery's solo debut, God Bless The Renegades.
In the midst of all this, at the beginning of 2015, Wolf broke ground on what would become MAMMOTH with producer Michael "Elvis" Baskette [Alter Bridge, Slash] behind the board. Wolf began to embrace his voice, inspired by everyone from his father, to bands like AC/DC,Foo Fighters, Nine Inch Nails, TOOL, and Jimmy Eat World. "I've been singing my whole life, but it wasn't until MAMMOTH that I really found my voice. Elvis was great, and he helped me gain the confidence to become a lead vocalist."
"The name Mammoth is really special to me." says Wolf. "Not only was it the name of Van Halen before it became Van Halen, but my father was also the lead singer. Ever since my dad told me this, I always thought that when I grew up, I'd call my own band Mammoth, because I loved the name so much. I'm so thankful that my father was able to listen to, and enjoy the music I made. I'm really proud of the work I've done and nothing made me happier than seeing how proud he was that I was continuing the family legacy."
About Dirty Honey
Official Website: https://www.dirtyhoney.com/
Official Facebook Page: https://www.facebook.com/DirtyHoneyMusic/
Official Twitter:  https://twitter.com/dirtyhoneyband @DirtyHoneyBand
Official Instagram: https://www.instagram.com/dirtyhoneyband/@dirtyhoneyband
Official YouTube Channel: https://www.youtube.com/channel/UCsxtEOcwpVO9Rnw93Fuv2pQ
Some musicians take a while to build an audience and connect with fans. For the Los Angeles-based quartet Dirty Honey, success came right out of the gate. Released in March 2019, the band's debut single, "When I'm Gone," became the first song by an unsigned artist to reach No. 1 on Billboard's Mainstream Rock chart. Their second single, "Rolling 7s," went into the Top 5 and was still headed up when COVID changed everything. That same year, Dirty Honey opened for The Who, Guns 'N Roses, Slash, and Alter Bridge and was the "do-not-miss-band" at major rock festivals such as Welcome to Rockville, Rocklahoma, Louder Than Life, Heavy MTL, and Epicenter. On its first U.S. headline tour in January and February 2020, the band sold out every date.
When it came time to record its self-titled full-length debut album, the band—vocalist Marc LaBelle, guitarist John Notto, bassist Justin Smolian, and drummer Corey Coverstone—wasn't about to mess with what was already working. Teaming up with producer Nick DiDia (Rage Against the Machine, Pearl Jam), who also produced the band's 2019 self-titled EP, Dirty Honey again captured the lightning-in-a-bottle dynamics and energy of their live sound.
"As a guitarist, I'm always inspired by the everlasting pursuit of the perfect riff," says Notto. "I also wanted to extend the artistic statement that we had already made. We weren't looking to sound different, or prove our growth, necessarily. It was more about, 'Oh, you thought that was good? Hold my beer.'"
"Because of the pandemic," added drummer Coverstone, "we had a lot more time to write and prepare, which was great. It meant that we were able to workshop the songs a lot more, and I thinkit really made a difference."
Dirty Honey's album indeed builds on the band's output to date, with airtight song writing that plays up their strengths: sexy, bluesy, nasty rock'n'roll, melodic hard rock, and soulful 70s blues-rock. On "The Wire,"LaBelle reaffirms his status as one of contemporary rock's best vocalists, while "Another Last Time" is a raunchy, timeless ballad about a toxic relationship that you just can't stop saying goodbye to. "Tied Up" and the album's lead single "California Dreamin,'' both feature smoking guitar solos bookended by massive riffs and hooks.
"'California Dreaming' was the last song we wrote," said bassist Justin Smolian. "We finished it about two weeks before we recorded it, so the song was still so new, and we were trying out different things,so every take was a little different. But there was that one where we just captured it, and it was magic."
Although each band member started playing music as kids—at the age of eight, Notto's parents even bought him a red-and-white Stratocaster—each one brings eclectic influences to Dirty Honey's sound. For example, drummer Coverstone has studied with jazz and L.A. session drummers but loves heavy metal; Notto grew up listening to '70s funk and R&B as well as rock 'n' roll,and bassist Smolian has a bachelor of music in classical guitar and loves Tom Petty and The Beach Boys.
LaBelle meanwhile,takes cues from hissongwriting idols (to name a few, Robert Plant, Steven Tyler, Mick Jagger, Chris Robinson, and the late Chris Cornell) when coming up with lyrics. As a result, the songs on the Dirty Honey albumhint at life's ebbs and flows—shattering heartbreak, romantic connection, intense soul-searching—while giving listeners space to draw their own conclusions.
"Sometimes,if you just let lyrics pass behind your ears, they sound like cool shit is being said," LaBelle says. "And then once you dive in, you realize, 'Oh, that's really thoughtful.' But it still doesn't have a meaning that's easy to pinpoint. There's an overarching idea that is really cool, but it's not necessarily on-the-nose."
Although the Dirty Honey album may sound effortless, its genesis had a bumpy start. The day before the band members were due to fly to Australia to track the album, Los Angeles entered lockdown due to the COVID-19 pandemic, and traveling was off the table. However, Dirty Honey was still eager to work with DiDia, so they devised a Plan B: recording the full-length in a Los Angeles studio with one of DiDia's long-time engineers, and the producer beamed into the proceedings via the magic of modern technology.
"He was able to listen to what we were laying down in real-time, through this app," says LaBelle. It was like he was in the room with us. It was surprisingly seamless the way it all went down."
Having to switch gears delayed the start of recording slightly, although this extra time ended up being a boon. Dirty Honey rented a rehearsal space and demoed the album's songs in advance, meaning the tracks were in good shape when DiDia came onboard. Notto mixed and recorded these workshopped tracks himself, which helped him rediscover one of Dirty Honey's biggest strengths: being well-rehearsed while not overpolishing their work.
"I've learned just a little bit more about what people might mean when they say, magic—you know, 'This one has the magic,'" he says. "We would do two and three different demos of a song, so there would be a few versions. On a few occasions, the version that people kept going back to was the sloppiest, if you look at it from a performance standpoint."
LaBelle agrees. "It's just about getting the performance right and not thinking about it too much. I never like to be perfect in the studio. None of the stuff that I really liked as a kid was. I don't really see myself getting away from that too much in the future just because I think you lose the soul if you do it too many times, if it's too perfect."
Notto also admits that the creative process isn't necessarily always all fun and games. But for him and the rest of Dirty Honey, pushing through those tough times and coming out stronger on the other side is worth it. "When you finally come through on those moments, that's where the real magiccomes in," he says. "What makes all of our songs fun to play and listen to is we don't allow ourselves to stop short of getting the best possible results out of each one of them."
Mar
25
Fri
Lauren Alaina's TOP OF THE WORLD TOUR March 25, 2022

@ The Bluestone
Mar 25 @ 7:00 pm – 11:45 pm
Top of the World Tour
LAUREN ALAINA
Presented by maurices
March 25, 2022 7 PM
at The Bluestone
Columbus, Ohio
Tickets $20
Artist Biography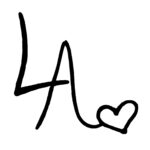 Lauren Alaina | Sitting Pretty on Top of the World
Ten years into her Nashville career, Lauren Alaina is in the upper echelon of country music's most authentic voices, beloved personalities, and open hearts. She's earned a reputation as one of the genre's most compelling storytellers by boldly incorporating her struggles and heartache into her critically acclaimed first two albums. Lauren's third studio collection, Sitting Pretty on Top of the World, is an artful evolution of immaculately penned, unflinching reflections of the mountains and valleys on her journey.
Sitting Pretty on Top of the World opens with the telltale sound of a needle dropping down on a record, and with that, Lauren sets the tone for some of the most captivating music of her career. Lauren was inspired to lean into the tenets of classic country music for this project and on the albums lead track, "It Was Me," she offers a timeless country ballad filled with heartsick self-reflection. Lauren's voice emotionally soars through the aching, introspective lyrics: "It wasn't you I didn't love, it was me."
"The other person isn't always the bad guy," Lauren concedes. "On 'It Was Me,' I'm taking full ownership of being in the wrong. It was really hard to admit that I was the one at fault and to realize that I didn't love myself enough to allow someone else to love me." But the vulnerable "It Was Me," co-written with Hillary Lindsey, is a song Lauren considers to be one of the best she's ever written.
Lauren takes pride in the exposed transparency of her songwriting on this project, and though most writing sessions took place via Zoom, Lauren was crafting verses and choruses alongside the likes of award-winning songwriters including Liz Rose, Lori McKenna, Hillary Lindsey, Emily Weisband, David Garcia, Jordan Reynolds, Ben Johnson and Kennedi Lykken. She co-wrote 14 of the album's 15 songs, much of it inspired from recent life experiences including two impactful break-ups, the loss of her stepfather, and like much of the world, Lauren struggled with despondency as she adapted to life in the pandemic.
The album's title track "On Top of the World" delves into the dark reality behind polished facades. Writing the song with Jordan Reynolds and Sasha Sloan after the pandemic forced her to stay home for the first time in a decade, Lauren, in a heightened emotional state, revealed how she felt enveloped in loneliness and sadness.
"I've been on the road and touring for 10 years and having that taken away so suddenly felt like an abrupt stop to everything I've been working for, and that was a really scary thing for me," she says, "but the whole world stopped for everybody, and I needed to find new ways to connect with people."
Lauren applies that same honest vulnerability throughout the album from the harrowing ballad "What Do You Think Of?" featuring Danish Pop Star Lukas Graham, to the pensive flow of "I'm Not Sad Anymore," to the beautiful simplicity of "Good Ole Boy" with its scaled back production that truly allows Lauren's vocals to shine.
"This whole thing [album] is about loving yourself and being brave and being strong," Lauren says. "I was faced with all these trials, and I hope people feel themselves in these songs. I think we all live the same stories with different characters. And maybe people realize new beginnings can be good."
"Getting Good," a duet with Trisha Yearwood, is the only song Lauren didn't write on the album. Penned by Weisband, the song is a poignant truth-telling about choosing to be happy. Drawn to the concept, Lauren says, "Life is all about perspective, and you sometimes you have to shift your perspective."
Lauren punctuates the lovelorn with the playful yet forthright "When the Party's Over" and with the propulsive yet nostalgic "Run."  She also teamed up with Emily Weisband and the album's producer Paul DiGiovanni to write the lighthearted, here-for-the-fun, rebound tune, "Getting Over Him," featuring country star Jon Pardi. Lauren rounds out the album with the beautifully hopeful "Change My Mind," which she co-wrote with Seth Ennis and Cameron Bedell.
Then with the familiar crackle of a vinyl record nearing its end, the album comes to a close. A journey from start to finish. Lauren explores life in these unique times and Sitting Pretty on Top of the World is the salve and the soundtrack for anyone traversing their own personal quest for hope and new beginnings.