Tickets to your hometown music venue. The OFFICAL BLUESTONE TICKET BOX OFFICE for Columbus Ohio Concerts.
Get Tickets to The Bluestone and never miss your favorite artist again. Tickets From country and electronic to R&B and hip hop.  THE Bluestone brings quality entertainment to the stage every time. We're working hard to bring you the best music and special events in Columbus, Ohio. Keep an eye on our tickets and events calendar and check back often for concert updates. Just click on an event to purchase tickets.
https://www.eventbrite.com/o/the-bluestone-7491519101
Buying tickets on the Eventbrite app is quick and simple. Register for event with just a few taps, and you'll receive a confirmation email when your order is completed successfully.
Please note: You may view some events on the app that are not ticketed by Eventbrite. The ticket purchase flows for those events may differ from the description below.
Eventbrite takes the security and privacy of your billing information seriously. All online payments are processed over a secure connection using a PCI-compliant gateway. If you prefer an offline transaction, learn how to buy tickets without using a credit card.
 Tickets to The Bluestone
Click here to subscribe to our text messages.
From country music concerts and rock and roll, to corporate events, weddings and private parties, we're a destination venue for your special event tickets. With cathedral ceilings, soulful acoustics you can only hear in a 115-year old church, and a staff who truly cares about delivering an amazing experience, The Bluestone is one Columbus event venue you simply shouldn t miss.
Get your Tickets to the best shows in town Now
www.liveatthebluestone.com
Apr
30
Thu
The Charlie Daniels Band – The Bluestone
Apr 30 @ 7:00 pm
The Charlie Daniels Band will be performing live at The Bluestone on Thursday, April 30th, at 7pm.
Opener: Cliff Cody and Wyatt McCubbin will be opening the show!
Tickets are $40 Pre-Sale and $45 day of show.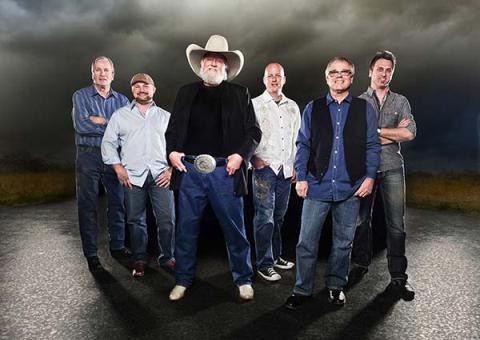 CMA and Grammy award-winning country band, The Charlie Daniels Band, will perform live at The Bluestone on Thursday, April 30th, 2015.  Charlie Daniels Concert Tickets are available online at www.liveatthebluestone.com for just $40.00 in advance and $45.00 day of show.  Doors for the show will open at 7pm, this is an all ages event.
Charlie Daniels, born and raised in North Carolina, began playing the fiddle and guitar in several bands throughout his young adult life.  At the age of 21 he decided to pursue a professional career in music.  Daniels assembled his first rock and roll group named, The Jaguars.  There was very little success with The Jaguars but Daniels continued to write songs including,   One of "It Hurts Me", which was recorded by Elvis Presley in 1963. In the late 60's Daniels opted out of The Jaguars and after much practice, became one of the best fiddlers in Nashville, TN.  He would focus his fiddle playing on the current day hits, including a lot of top songs from Bob Dylan, his popularity soared.
Mid 70's was the year for his new band, The Charlie Daniels Band.  After a run with the Southern Rock style, Charlie then decided to lean more towards a country music band, ultimately it was a career changing choice.  Shortly after this decision, the single, "The Devil Went Down to Georgia", was released.  It went straight to the number one spot and crossed over on to the pop charts at a number three spot.  This song was named the Country Music Association's Single of the Year.  After this hit was released, their next album, Million Mile Reflections, became a multi-platinum success.
VIP Admission: VIP Tables do NOT include admission tickets to the show.  Tickets must be purchased separately.
**VIP Tables for this show are sold out**
Loft Lower Tier: $250 (seats four people-no exceptions)
Prime view of stage
Includes six bottles of Miller or Coors Light
VIP waitress
Exclusive Private Bar access
Buckets (six bottles) available for purchase all night for $24
Loft Upper Tier: $200 (seats four people-no exceptions)

Includes six bottles of Miller or Coors Light
VIP waitress
Private Bar Access
Buckets (six bottles) available for purchase all night for $24
*All VIP tables located in the loft area
*Table purchases do NOT include admission into venue