Tickets to your hometown music venue. The OFFICAL BLUESTONE TICKET BOX OFFICE for Columbus Ohio Concerts.
Get Tickets to The Bluestone and never miss your favorite artist again. Tickets From country and electronic to R&B and hip hop.  THE Bluestone brings quality entertainment to the stage every time. We're working hard to bring you the best music and special events in Columbus, Ohio. Keep an eye on our tickets and events calendar and check back often for concert updates. Just click on an event to purchase tickets.
https://www.eventbrite.com/o/the-bluestone-7491519101
Buying tickets on the Eventbrite app is quick and simple. Register for event with just a few taps, and you'll receive a confirmation email when your order is completed successfully.
Please note: You may view some events on the app that are not ticketed by Eventbrite. The ticket purchase flows for those events may differ from the description below.
Eventbrite takes the security and privacy of your billing information seriously. All online payments are processed over a secure connection using a PCI-compliant gateway. If you prefer an offline transaction, learn how to buy tickets without using a credit card.
 Tickets to The Bluestone
Click here to subscribe to our text messages.
From country music concerts and rock and roll, to corporate events, weddings and private parties, we're a destination venue for your special event tickets. With cathedral ceilings, soulful acoustics you can only hear in a 115-year old church, and a staff who truly cares about delivering an amazing experience, The Bluestone is one Columbus event venue you simply shouldn t miss.
Get your Tickets to the best shows in town Now
www.liveatthebluestone.com
Dec
17
Fri
Muscadine Bloodline December 17, 2021

@ The Bluestone
Dec 17 @ 7:00 pm – 11:45 pm
Muscadine Bloodline
December 17, 2021
Doors 7 PM
Tickets $12
ABOUT MUSCADINE BLOODLINE Proudly independent and unapologetically Southern, country duo Muscadine Bloodline find their true voice on a new album, Dispatch to 16thAve. Charlie Muncaster and Gary Stanton grew up in Mobile, Alabama, but didn't cross paths until they each started to pursue their musical dreams. In 2012, they forged a friendship when Stanton opened a show for Muncaster's band at Soul Kitchen in Mobile. Since naming themselves Muscadine Bloodline in 2015, they have sold out shows across the South, opened concerts for hundreds of artists, and earned a standing ovation at their Grand Ole Opry debut in 2018. Their Southern roots carry over to their band name as well: Muscadine grapes grow in the South while Bloodline represents their heritage.Muscadine Bloodline Links: Website: https://muscadinebloodline.com/Instagram: https://www.instagram.com/muscadinebline/Twitter: https://twitter.com/MuscadineBLineFacebook: https://www.facebook.com/muscadinebloodlineYouTube: https://www.youtube.com/channel/UCFL3A6es7fNvRi56qbJuQsQ
This ticket is a revocable license and may be taken up and admission refused upon refunding the purchase price appearing hereon and is grounds for seizure and cancellation without compensation. Holder of this ticket ("Holder") voluntarily assumes all risks and danger incidental to the game or event for which this ticket is issued whether occurring prior to, during, or after same, including, but not limited to, contracting, and/or spreading the COVID-19 virus, and agrees that the organization, venue, presenter, agents, participants, or players are not responsible or liable for any injuries, sickness, or death resulting from such causes. Holder acknowledges that the COVID-19 pandemic remains a threat to individual and public health, COVID-19 is a highly contagious disease transmitted through human contact and respiratory droplets (including through the air and via common surfaces) and it is possible that Holder may contract COVID-19 while at the game or event for which this ticket is issued. Holder agrees by use of this ticket not to transmit or aid in transmitting any description, account, picture, or reproduction of the game or event to which this ticket is issued. Breach of the foregoing will automatically terminate this license. Holder agrees that the license comprised by this ticket may be removed and Holder may be ejected from the game or event for which this ticket is issued in the event that Holder violates any law, ordinance, or venue regulation. Holder grants permission to the organization sponsoring the game or event for which this ticket is issued to utilize Holder's image or likeness in connection with any video or other transmission or reproduction of the event to which this ticket relates.
Feb
5
Sat
Maddie & Tae Live February 5th, 2022

@ The Bluestone
Feb 5 @ 7:00 pm – 11:45 pm
Maddie & Tae Live Feb 5th, 2022 7 PM
with Callista Clark & Sacha
The Bluestone
Columbus, Ohio
https://www.eventbrite.com/e/88738983689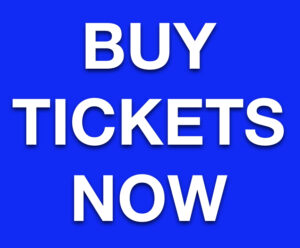 Maddie & Tae's All Song No Static Tour presented by CMT Next Women of Country is headed to Columbus with special guests Callista Clark & Sacha.
Tickets on sale Friday, October 29 at 10 AM!
Website: www.maddieandtae.com
Facebook: https://www.facebook.com/maddieandtae
Twitter: @MaddieandTae
Instagram: @maddieandtae
YouTube: https://www.youtube.com/user/MaddieandTae
About Maddie & Tae
Award-winning duo Maddie & Tae are drawing praise for their No. 1 debuting The Way It Feels album release with Rolling Stone saying the new music is "anchored around their stellar vocal pairings and some of the tightest harmonies on Music Row." Together as longtime friends and music collaborators, Maddie Font and Taylor Kerr co-wrote 14 of the album's 15 tracks including the Platinum-certified No. 1 country radio hit, "Die From A Broken Heart," which Esquire calls "their finest moment yet." The pair also co-wrote two brand new holiday songs to join a collection of classics for their first ever holiday project- We Need Christmas.
Maddie & Tae first broke out in 2013 with their brilliant counter to bro-country, the Platinum-selling smash, "Girl In A Country Song," which took Country radio by storm, skyrocketing to the top of the charts and quickly going PLATINUM. The duo became only the third female duo in 70 years to top the Country Airplay charts, also earning trophies from the Country Music Academy and Radio Disney Music Awards along with multiple ACM, CMA and CMT Award nominations. Maddie & Tae have received widespread praise from Associated Press, Billboard, Entertainment Weekly, NPR, The Tennessean, The Washington Post, Glamour and others. The celebrated duo has toured with country music's hottest stars including Carrie Underwood, Dierks Bentley, Brad Paisley and more.