EXCISION returns to The Bluestone on Thursday, March 26th 2015
Opening artists include: Protohype and MINNEASOTA
This is an 18+ show.  BUY TICKETS 
Excision Featuring the Executioner Video & Lighting installation. The name itself presents a terrifying image- a mangled, forced extraction, quite literally "removal by cutting". It should come as no surprise that the sounds behind this name are just as filthy, brutal, and unforgiving as the namesake suggests.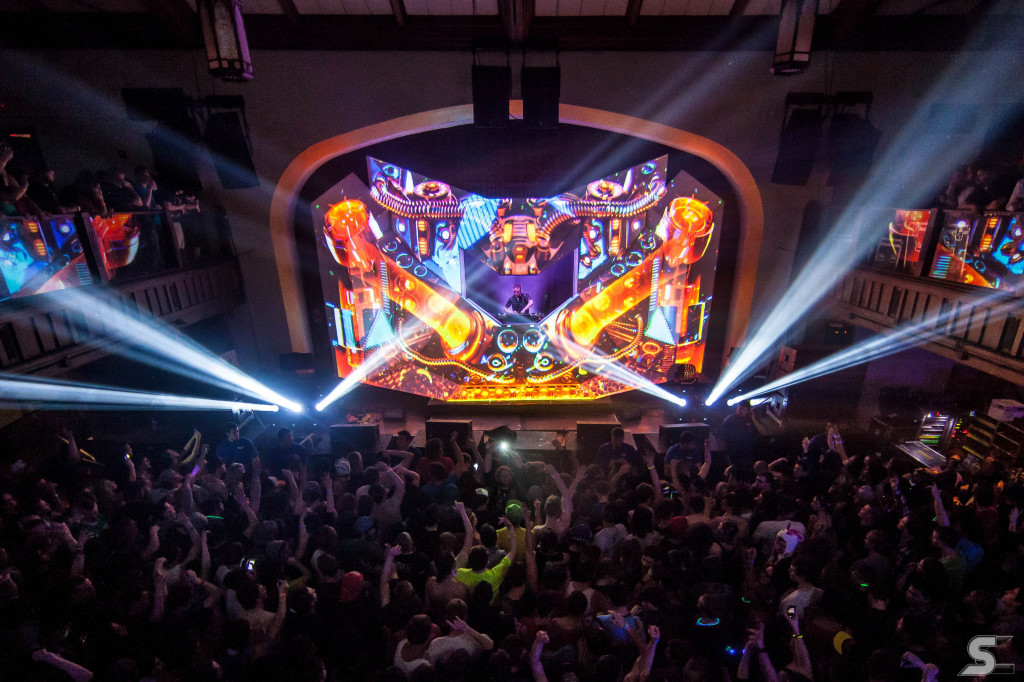 Excision shows are like no other- a virtual apocalypse of twisting and morphing sounds turn massive crowds into a frenzy, as virtual walls of bass are relentlessly impaled time and time again upon their fragile bodies and ears. Your ears will ring and your eyes will roll into the back of your head as you are suspended in what can only be called a true sensory overload. Bass will rain down from above for hours as Excision's skills as a DJ and producer shine like an unholy light from the underworld.
The true champion of bass music, Excision hails from Kelowna, British Columbia. The founder of the ROTTUN label, a bass music conglomerate that has shaped the sound of modern Bass music, Excision has created a vast roster of allies that has only bolstered his spot as a warrior of bass music. Armed with a library of destruction and filth, Excision has time and time again tested the limits of electronic music with vastly different sets that encompass a full range of genres. The things you see and hear during the precious time you are engaged by Excision's sounds will eclipse your mind for a lifetime, as you are constantly enlightened by the true fervor and energy that only an Excision set can provide.
To see more, go to Excision.ca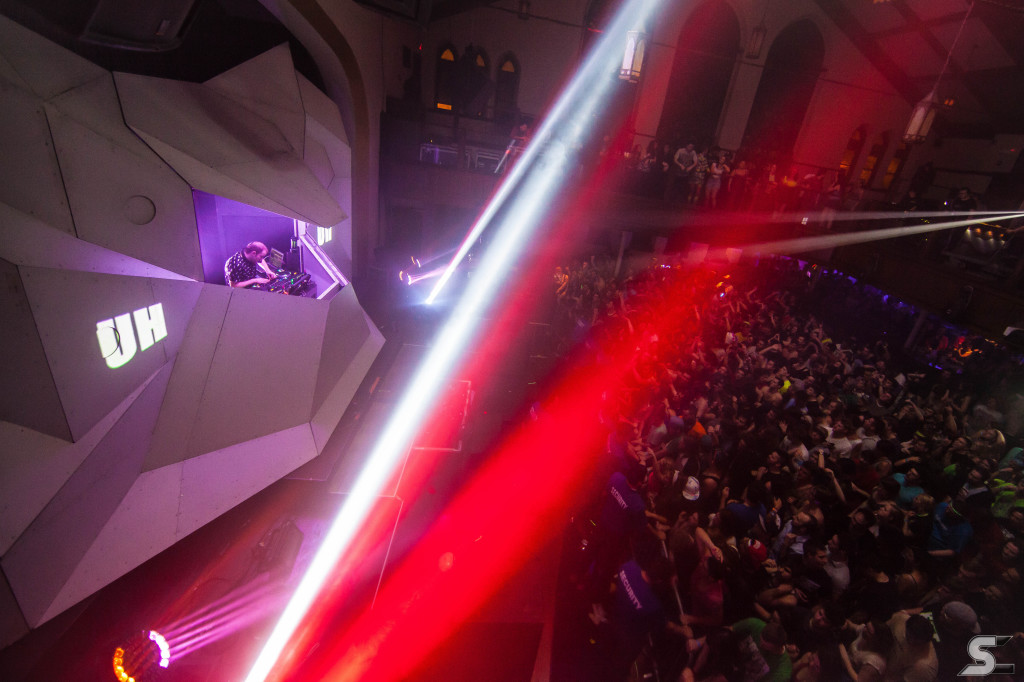 In the fall of 2009, Max Pote and Sean Farrell joined forces to create Protohype, an unstoppable musical force of massive proportions and unlimited potential. Their irrepressible style is defined by a cunning combination of the technical finesse and swagger of a seasoned Hip-Hop veteran fused with the and raw energy and passion of an electronic music icon. Protohype specializes in a signature sound composed of extremely catchy melodic lines culminating in a dark and edgy electronic bombardment boldly accented with robust and meticulously crafted drums. With a combined twelve years of production experience between them, Max and Sean understand the crucial importance of diversity and progress while still maintaining the necessary amount of nostalgic familiarity to keep the crowd dancing; first and foremost Protohype know how to throw a raging party.
After the release of their first album, "The Protohype", Max and Sean switched up their production style and moved directly into a new type of music self-titled "Dub Hop", a filthy and ingenious brand of trunk-rattling bass music insidiously incorporating scathing vocals and head nodding drums. Despite their incredibly powerful and distinct creative voices, the masterminds of Protohype have formed an indelible bond on the basis of their uncontrollable infatuation with noise. Music is not only their passion; it is their inalterable and enduring way of life.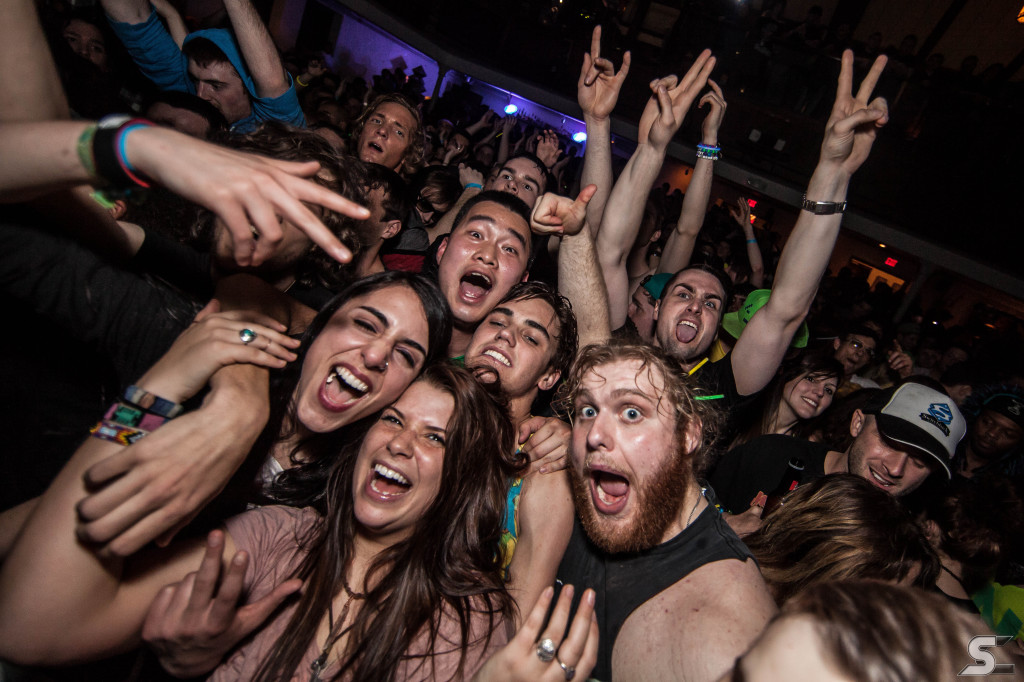 Originally from Minneapolis, MN, Christian Bauhofer moved to Santa Cruz, CA at the young age of 18. Having just moved from the state, Christian's newfound friends nicknamed him Minnesota, and unknowingly created his party crushing alter ego. A guitarist from the age of 12, Minnesota made attempts at forming bands until he attended Symbiosis Gathering for the first time in 2009. There he was drawn to the emerging Electronic Dance Music culture and all of a sudden knew what career path he wanted to pursue. Shortly after Symbiosis, Minnesota bought Ableton Live and his first midi controller, and within a few months was making hip-hop remixes that his friends couldn't stop playing. Around the same time, Minnesota teamed up with a couple friends and started a production company called Vital SC (now Vital Events), but despite a string of successful shows with big name artists, Minnesota decided to split off from the promoting side of the industry in pursuit of his musical career. Now as Minnesota reflects back on his decision, he couldn't be happier.