Tickets to your hometown music venue. The OFFICAL BLUESTONE TICKET BOX OFFICE for Columbus Ohio Concerts.
Get Tickets to The Bluestone and never miss your favorite artist again. Tickets From country and electronic to R&B and hip hop.  THE Bluestone brings quality entertainment to the stage every time. We're working hard to bring you the best music and special events in Columbus, Ohio. Keep an eye on our tickets and events calendar and check back often for concert updates. Just click on an event to purchase tickets.
https://www.eventbrite.com/o/the-bluestone-7491519101
Buying tickets on the Eventbrite app is quick and simple. Register for event with just a few taps, and you'll receive a confirmation email when your order is completed successfully.
Please note: You may view some events on the app that are not ticketed by Eventbrite. The ticket purchase flows for those events may differ from the description below.
Eventbrite takes the security and privacy of your billing information seriously. All online payments are processed over a secure connection using a PCI-compliant gateway. If you prefer an offline transaction, learn how to buy tickets without using a credit card.
 Tickets to The Bluestone
Click here to subscribe to our text messages.
From country music concerts and rock and roll, to corporate events, weddings and private parties, we're a destination venue for your special event tickets. With cathedral ceilings, soulful acoustics you can only hear in a 115-year old church, and a staff who truly cares about delivering an amazing experience, The Bluestone is one Columbus event venue you simply shouldn t miss.
Get your Tickets to the best shows in town Now
www.liveatthebluestone.com
Nov
4
Thu
Eli Young Band Nov. 4th 2021

@ The Bluestone
Nov 4 @ 7:00 pm – 11:45 pm
Eli Young Band
November 4th, 2021 at 7 PM
at The Bluestone
Columbus, Ohio
Tickets $30
Artist Biography
by Mark Deming
Fusing a young man's take on heartland rock with the tougher side of Texas country music and the cocky enthusiasm of alt-country firebrands, the Eli Young Band have become a potent draw in the Southwest on the strength of local airplay and extensive touring. The Eli Young Band's story began when Mike Eli and James Young both enrolled at the University of North Texas and found themselves sharing a dorm room as freshmen. Both played guitar, and the two new friends started writing and singing songs together. Under the name Eli & Young, they began playing acoustic shows at local bars and coffee houses, and in time they expanded the band into a full electric quartet with the addition of fellow students Jon Jones on bass and Chris Thompson on drums, thus giving rise to the Eli Young Band.
The group became a potent local draw, and in 2003 opened a show for rising star Miranda Lambert. Producer Frank Liddell saw the show and was impressed enough to offer the band a deal with his independent label, Carnival Recording Co. The Eli Young Band's debut album, Level, appeared in 2005, and the songs "That's the Way" and "When It Rains" began scoring significant airplay in the Lone Star State. The Eli Young Band's enthusiastic live show helped them draw a large and loyal audience in the Southwest, where they were able to fill 2,000-seat venues as a headliner, and they toured the country as an opener for the likes of Pat Green, Cross Canadian Ragweed, and Jack Ingram.
In 2006, the group's live show was captured for posterity on the concert recording Live at the Jolly Fox, taped during a gig at a club in Huntsville, Texas. The Eli Young Band then landed a deal with the Universal-distributed Republic Records; a video for a new recording of "When It Rains" subsequently received extensive play on Country Music Television, and the group's first album for Republic, Jet Black & Jealous, was released September 2008, with "When It Rains" and two other songs from the album, "Always the Love Songs" and "Radio Waves," becoming Top 40 hits.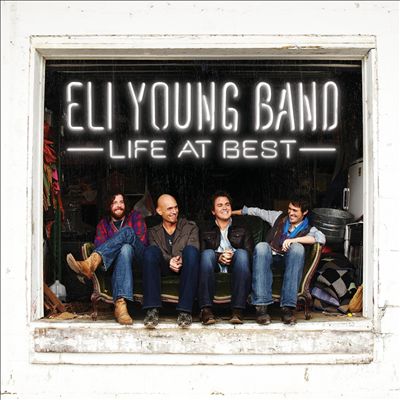 The follow-up album, Life at Best, delivered another hit, the Liz Rose– and Lee Brice-penned "Crazy Girl." The album was well-received by fans and critics alike, and the following year the Eli Young Band were nominated for a host of awards, including a clutch of Academy of Country Music Awards where they took home the Song of the Year accolade for "Crazy Girl." They were also up for Grammys for Best Duo/Group Performance and Best Country Song. They soon returned to the studio to record sessions for their fifth album, and in 2013 the fruits of their labor appeared in the shape of the "Drunk Last Night" single, which raced to number one in the U.S. Country Airplay chart. Building on this success, they headed out on tour before announcing that 10,000 Towns was set to be released in 2014; it was preceded by the second single "Dust." An EP called Turn It On was released in the spring of 2015. For 2017's Fingerprints, the Eli Young Band signed with the Big Machine subsidiary Valory; the record entered the Billboard country charts at 17.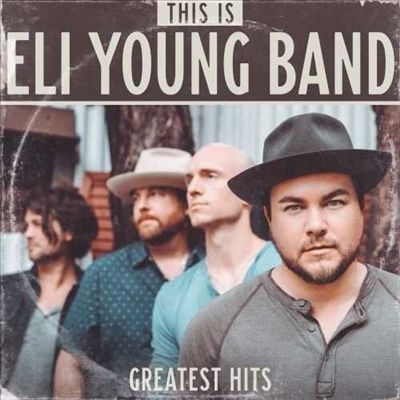 In March 2019, Big Machine released the compilation This Is Eli Young Band: Greatest Hits.
Nov
19
Fri
Tracy Lawrence LIVE November 19, 2021

@ The Bluestone
Nov 19 @ 7:00 pm – 7:30 pm
Tracy Lawrence will be performing LIVE at The Bluestone
Special guest Tyler Booth
November 19th, 2021
Presale $25 Day of show $30
Doors at 7 PM
If you purchased tickets for the previous show and did not receive a refund, your ticket will be good for the new date.
In 1994, Lawrence contributed the Top Ten hit "Renegades, Rebels and Rogues" to the soundtrack of the movie version of Maverick and also released his third album, I See It Now. "Texas Tornado" became his sixth number one hit, and three more singles — the title track, "As Any Fool Can See," and "If the World Had a Front Porch" — all went to number two. Somewhat lost in all the success was Lawrence's arrest that same year on a weapons charge, but it didn't slow his career momentum at all. He tossed off the Live and Unplugged set in 1995, which compiled acoustic tracks and concert performances with his backing band Little Elvis. In 1996, he returned with the proper follow-up album Time Marches On. The title track was a huge hit, topping the country charts, and "If You Love Me," "Stars Over Texas," and "Is That a Tear" all went Top Five. His hit streak continued with 1997's The Coast Is Clear, which contained two more Top Five singles in the title track and "Better Man, Better Off."
This ticket is a revocable license and may be taken up and admission refused upon refunding the purchase price appearing hereon and is grounds for seizure and cancellation without compensation. Holder of this ticket ("Holder") voluntarily assumes all risks and danger incidental to the game or event for which this ticket is issued whether occurring prior to, during, or after same, including, but not limited to, contracting, and/or spreading the COVID-19 virus, and agrees that the organization, venue, presenter, agents, participants, or players are not responsible or liable for any injuries, sickness, or death resulting from such causes. Holder acknowledges that the COVID-19 pandemic remains a threat to individual and public health, COVID-19 is a highly contagious disease transmitted through human contact and respiratory droplets (including through the air and via common surfaces) and it is possible that Holder may contract COVID-19 while at the game or event for which this ticket is issued. Holder agrees by use of this ticket not to transmit or aid in transmitting any description, account, picture, or reproduction of the game or event to which this ticket is issued. Breach of the foregoing will automatically terminate this license. Holder agrees that the license comprised by this ticket may be removed and Holder may be ejected from the game or event for which this ticket is issued in the event that Holder violates any law, ordinance, or venue regulation. Holder grants permission to the organization sponsoring the game or event for which this ticket is issued to utilize Holder's image or likeness in connection with any video or other transmission or reproduction of the event to which this ticket relates.