Tickets to your hometown music venue. The OFFICAL BLUESTONE TICKET BOX OFFICE for Columbus Ohio Concerts.
Get Tickets to The Bluestone and never miss your favorite artist again. Tickets From country and electronic to R&B and hip hop.  THE Bluestone brings quality entertainment to the stage every time. We're working hard to bring you the best music and special events in Columbus, Ohio. Keep an eye on our tickets and events calendar and check back often for concert updates. Just click on an event to purchase tickets.
https://www.eventbrite.com/o/the-bluestone-7491519101
Buying tickets on the Eventbrite app is quick and simple. Register for event with just a few taps, and you'll receive a confirmation email when your order is completed successfully.
Please note: You may view some events on the app that are not ticketed by Eventbrite. The ticket purchase flows for those events may differ from the description below.
Eventbrite takes the security and privacy of your billing information seriously. All online payments are processed over a secure connection using a PCI-compliant gateway. If you prefer an offline transaction, learn how to buy tickets without using a credit card.
 Tickets to The Bluestone
Click here to subscribe to our text messages.
From country music concerts and rock and roll, to corporate events, weddings and private parties, we're a destination venue for your special event tickets. With cathedral ceilings, soulful acoustics you can only hear in a 115-year old church, and a staff who truly cares about delivering an amazing experience, The Bluestone is one Columbus event venue you simply shouldn t miss.
Get your Tickets to the best shows in town Now
www.liveatthebluestone.com
Feb
11
Sat
Annual Easyrider After-Party ft. MULLETT ROCKS – An 80's Tribute Band

@ The Bluestone
Feb 11 @ 8:00 pm
Easyrider After Party
with
Mullett, an 80's Tribute Band, will be returning live at The Bluestone on Saturday, February 11th
Tickets are $10 in advance and $12 day of show.
Doors for the show will open at 8pm
Easyrider After Party is an All Ages Event
Easyrider After Party will be held Feb 11 after, EASYRIDERS CUSTOM MOTORCYCLE SHOW ROLLS INTO COLUMBUS, OHIO Geico Motorcycle Presents the Easyriders 2017 Bike Show Tour
Agoura Hills, CA (November 7, 2016) – Easyriders Events proudly announces the Easyriders 2017 Bike Show Tour's last stop at the Greater Columbus Convention Center, located at 400 North High St. in Columbus, OH on February 11 & 12, 2017.
This two day show will be held on Saturday from 10:00a.m. until 7:00p.m. and Sunday from 10:00a.m. until 5:00p.m. All Tickets for the show will be sold at the door. All ages are welcome to this family-friendly event showcasing the newest innovations in custom motorcycle builds mixed with antique, old school and specialty builds.
The tour is the most anticipated custom motorcycle show circuit of its kind in the country, uniquely offering local "backyard" builders a forum to compete and show their works of motorized art side-by-side with some of the biggest names in the custom motorcycle world. Basic bike show competition entry is free of charge and all bikes are voted on by the attending public as well as judged by Editors of Easyriders, V-Twin and Road Iron magazines, who will be scouting for bikes and builders to feature.
Meet Jason Wilson, founder of the Douche LaRouche Chopper Club and Sacred Steel, featured on the Discovery Channel's new TV series Sacred Steel Bikes. Jason's unique choppers are a tribute to the old school custom bikes of the 1960's and '70's. Come check out these ground-up custom creations that will be on display at the shows.
Meet Michael Ballard, owner of the world's largest biker bar, The Full Throttle Saloon. Check out the Full Throttle Saloon semi, and get your authentic FTS merchandise. "I'm excited to be a part of Easyriders Events and to meet the fans of Full Throttle Saloon" – Michael Ballard
Other guest appearances include Paul Yaffe, founder of Bagger Nation and ranked as one of the true master builders in the motorcycle industry. See his amazing custom baggers, parts and accessories at our bike shows.
NTC Drift Trikes, one of the most popular features at the Easyriders Rodeo this past summer, will be onsite showing off one-of-a-kind trikes and demonstrating their drifting capabilities every hour.
As featured on America's Got Talent, Country Music Television's, Foxworthy's Big Night Out and a laundry list of popular country music videos, the Purrfect Angelz will be showing off their choreographed dance performances live on the main stage and offering attendees photo opportunities. The founder of the Purrfect Angelz, Lisa Ligon, will be celebrating 15 years with Easyriders Events and has been named the master of ceremonies for the 2017 tour.
The bike show competition is open to the public, and it's free to enter your motorcycle when you sign up for a basic 5'x10' bike display space. Entries can be made all the way up until the day of show! Applications to enter YOUR bike in the competition can be found at www.easyridersevents.com.
Media Days are scheduled each Friday preceding show dates at their respective venues with numerous opportunities for photographs, video and interviews. For additional information regarding the Easyriders 2017 Bike Show Tour features, high resolution photos and media pass information, please call 1-800-962-9857 or visit us online at www.easyridersevents.com.
Easyriders Events is a division of Paisano Publications, LLC., a California corporation that publishes Easyriders, V-Twin and other related publications for the motorcycle enthusiast.
May
5
Fri
*SOLD OUT* Drake White and The Big Fire

@ The Bluestone
May 5 @ 7:00 pm
Drake White and The Big Fire will be performing live at The Bluestone on Friday, May 5th, 2017
Featured Artist: Drake White
Opening Artist: Dave Kennedy
Opening Artist: Channing Wilson
Doors for the show will open at 7pm
Drake White Tickets on sale Friday, December 16th at 10am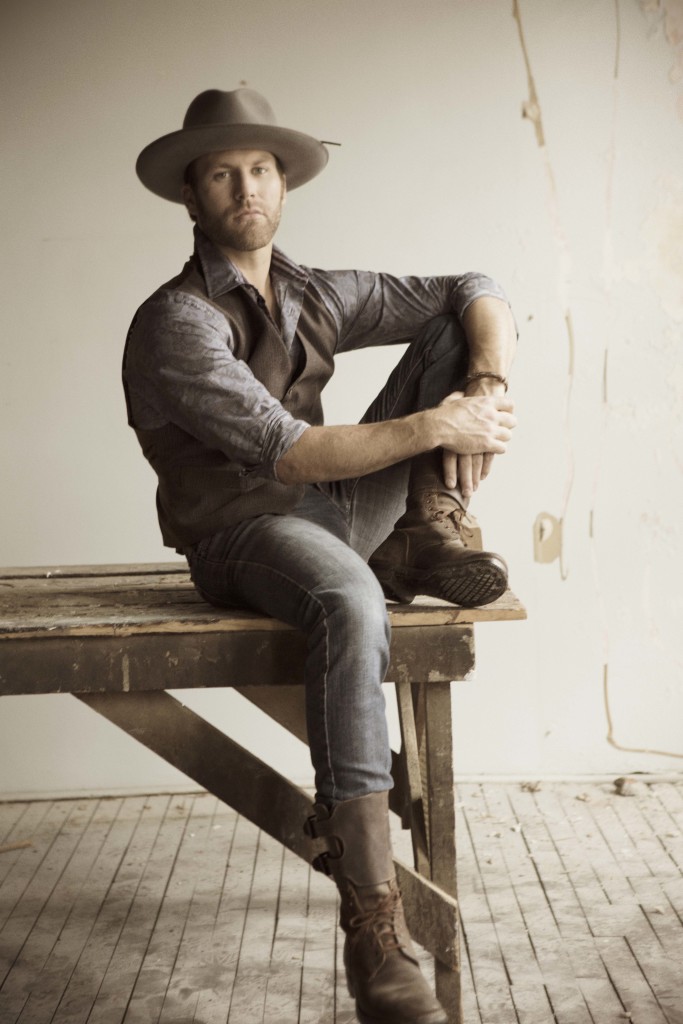 ---
VIP OPPORTUNITY AVAILABLE
VIP TABLE PURCHASE DOES NOT INCLUDE ADMISSION TICKETS TO THE SHOW.  
Admission tickets must be purchased separately.
Loft Lower Tier: $250 (seats four people-no exceptions)
Prime view of the stage!
Includes first bucket of Miller or Coors Light
VIP Server
Exclusive Private Bar access
Loft Upper Tier: $200 (seats four people-no exceptions)
Includes first bucket of Miller or Coors Light
VIP Server
Private Bar Access
May have an obstructed view
*All VIP tables located in the loft area
*All Sales are final
Every reaction begins with a catalyst, some initial event that sets things on their inexorable course. For Drake White, it goes back to something raw and elemental in his debut album Spark.
"I learned how to play guitar and keep people's attention around a fire," explains the Hokes Bluff, Alabama native. "A spark can start a fire that can keep you alive and sustain you. So this is the beginning for me. This is the first strike of the flint."
The spirit of Spark comes from those simple, early days spent enjoying the outdoors among friends in the warm glow of a fire. And though he's now a city dweller with all the complications and distractions that entails, White still seeks the freedom and deeper connections he felt when the chorus of nature and the strums of his guitar blended into one harmonious song — the kind of contentment he sings about in the swirling majesty of his single "Livin' the Dream." Drake White
"We grew up free. We grew up on 4-wheelers, riding through the backwoods," he says. "We grew up hunting and fishing and being out in the Appalachian Mountains. People don't understand how beautiful north Alabama is until you see it in person."
Drake White
Save for "Livin' the Dream," White wrote or co-wrote the remaining 11 tracks on Spark, working with red-hot producers Ross Copperman and Jeremy Stover through the process. He also brought in his own band for a handful of tracks to capture the energy of his live shows.
The first sound on Spark — before the pulse-quickening "Heartbeat" kicks into gear — is the voice of White's late grandfather speaking from the pulpit. Several of these ghostly transmissions from the past appear on Spark, all extolling the virtues of love, brotherhood and nature. It's a touch of the surreal that nods at White's fondness for Pink Floyd's psychedelic masterpiece The Wall, but also a deeply personal gesture that matches his vision perfectly.
"I went through about five or six sermons of my grandfather and picked out certain little snippets," he says. "I just think they kind of fit. They're weird and people are asking what they are. And that was my point: to get people talking about it."
White has his own message of finding some harmony amid the demands of modern life, one that goes down easy in the uplifting, Zac Brown Band-assisted Southern rock anthem "Back to Free" and the cautionary-but soulful "I Need Real." It's a simple message of not letting oneself be swallowed up by technology and seeking out honest, genuine connections with others.
"When I'm at home, my wife and I keep our phones in the bedroom," says White. "We listen to records. We hardly turn the TV on, unless it's time for Game of Thrones. Before social networking was a smartphone app, we did it around a fire. That goes way back."
With his gospel-derived, passionate delivery, White seems to have inherited his grandfather's ability to touch crowds with a sermon — his divine vocal improvisations at the end of the honky-tonk flavored "Story" will undoubtedly get butts out of seats. White stresses that he isn't a preacher, but doesn't see a problem with putting his own methods for surviving the world out there.
"Some of the best songs, like Buffalo Springfield's "For What It's Worth" or anything by Bob Marley, have a little bit of preachin'," he says. "I never want to come across too preachy, but instead I'm saying, 'Hey man, this is my life, and this is what I do to be happy and I'm figuring it out just like you.'" Drake White
Spark covers an entire spectrum of emotions beyond these statements of character and self-definition. In "Making Me Look Good Again," White cruises on an R&B-style groove to express his gratitude for his better half, while "Waiting on the Whiskey to Work" finds him embodying a man spun out on love and heartbreak. Then in the tropically-themed "Equator," he flies south to give his nomadic side a little time to play.
"This record is about balance. It's me asking, where's that boy I used to be? Oh yeah, we gotta go get him back," he says. "We gotta go on a hike or camping or grab my wife and go to some foreign country. I gotta feel alive. I gotta go out there and do that." Drake White
Long a respected live entertainer with his (appropriately named) band the Big Fire, White's climb to the limelight hasn't been a straight or uncomplicated one. Rather than blowing up right away with a big debut single, he's toiled on the road for years, giving jaw-dropping performances night after night and making believers one show at a time. "There are many different paths.
Jul
28
Fri
*Sold Out* AARON LEWIS July 28th in Columbus

@ The Bluestone
Jul 28 @ 7:00 pm
Aaron Lewis "Sinner Tour" at The Bluestone 
**NEW MEET AND GREET PACKAGE AVAILABLE ** Does NOT include Admission to the Show
Opening Artist: Travis Marvin
Doors open at 7pm
Tickets are $35
Tickets on Sale Friday, April 7th at 10am
RESERVED LOFT TABLE SEATING
RESERVED TABLE PURCHASE DOES NOT INCLUDE ADMISSION TICKETS TO THE SHOW.  
Admission tickets must be purchased separately.
Loft Lower Tier: $250 (seats four people-no exceptions)
Prime view of stage!
Includes first bucket of Miller or Coors Light
Server
Exclusive Private Bar access
Loft Upper Tier: $200 (seats four people-no exceptions)

Includes first bucket of Miller or Coors Light
 Server
Private Bar Access
May be Obstruction in View
*All Reserved tables located in the loft area
ALL SALES ARE FINAL
Grammy nominated and multi-platinum artist, Aaron Lewis is set to release his sophomore solo album later this year on Big Machine Label Group's DOT Records.
The former Staind front man first made his country debut in 2011 with certified gold single "Country Boy" followed by the release of his first full length solo album, The Road. "Country Boy" featured Charlie Daniels on fiddle and a booming verse from George Jones as well as Chris Young striking a balance between classic and modern country.
Lewis' introspective, personal and relatable lyrics are proof that country music is about lifestyle and values, not necessarily where you were raised. And as Country Weekly exclaims "…make no mistake, he is a truck-drivin', gun-totin' country boy." Lewis attributes country as something that has always inspired him. Growing up in rural Vermont the singer/songwriter spent summers with his WWII veteran grandfather hunting and fishing. During that time, he developed a love for the land, the woods, and the simple life, which still permeates everything he does.
And there was one specific soundtrack to those times. "I was raised on Country music," Lewis says. "My grandfather listened to Merle Haggard, Hank Williams, Hank Jr., and all of the greats."
And those influences are evident on stage in his new songs and in Staind hits he often performs such as "Outside," "It's Been Awhile," and "So Far Away."