Tickets to your hometown music venue. The OFFICAL BLUESTONE TICKET BOX OFFICE for Columbus Ohio Concerts.
Get Tickets to The Bluestone and never miss your favorite artist again. Tickets From country and electronic to R&B and hip hop.  THE Bluestone brings quality entertainment to the stage every time. We're working hard to bring you the best music and special events in Columbus, Ohio. Keep an eye on our tickets and events calendar and check back often for concert updates. Just click on an event to purchase tickets.
https://www.eventbrite.com/o/the-bluestone-7491519101
Buying tickets on the Eventbrite app is quick and simple. Register for event with just a few taps, and you'll receive a confirmation email when your order is completed successfully.
Please note: You may view some events on the app that are not ticketed by Eventbrite. The ticket purchase flows for those events may differ from the description below.
Eventbrite takes the security and privacy of your billing information seriously. All online payments are processed over a secure connection using a PCI-compliant gateway. If you prefer an offline transaction, learn how to buy tickets without using a credit card.
 Tickets to The Bluestone
Click here to subscribe to our text messages.
From country music concerts and rock and roll, to corporate events, weddings and private parties, we're a destination venue for your special event tickets. With cathedral ceilings, soulful acoustics you can only hear in a 115-year old church, and a staff who truly cares about delivering an amazing experience, The Bluestone is one Columbus event venue you simply shouldn t miss.
Get your Tickets to the best shows in town Now
www.liveatthebluestone.com
Mar
14
Sat
Blood Sweat & Bass Tour featuring DOWNLINK and DIESELBOY – The Bluestone
Mar 14 @ 8:00 pm
IGNYTE EVENTS presents: DOWNLINK and DIESELBOY at The Bluestone on Saturday, March 14th.
$15 Presale $20 Door (This show is for ages 18+)
Nov
8
Thu
Ashley McBryde LIVE November, 8th

@ The Bluestone
Nov 8 @ 7:00 pm
Ashley McBryde live at The Bluestone on November 8th, 2018 as part of her "Girl Going Nowhere Tour" performing live at The Bluestone on November 8th, 2018!
*Opening Artist: Dee White
*Doors will OPEN at 7PM
*Tickets are $15 in advance and $20 day of show
 Tickets On-Sale 

Friday, May 25th 10AM

!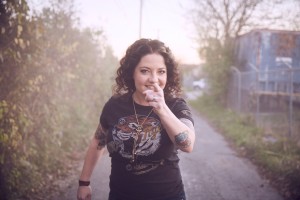 Ashley McBryde Biography…
"I hear the crowd, I look around, and I can't find one empty chair. Not bad for a girl going nowhere" sings Ashley McBryde on "Girl Goin' Nowhere," the seminal title track from her forthcoming LP. They're words built from experience: over the course of her life, McBryde's been finding her own way to fill those seats and sway those hearts since the very first time her teacher told her that her dreams of writing songs in Nashville would never see the light of day. Every time she was brought down, she persevered; trusting her timeless tone and keen, unwavering eye for the truth. It paid off. In April, Eric Church brought her on stage and called her a "whiskey-drinking badass," confessing that he's a massive fan. The rest of the world is quickly catching on, too.
Dubbed as one of Rolling Stone's "Artists You Need To Know," citing she's "an Arkansas red-clay badass, with the swagger of Hank Jr. and the songwriting of Miranda Lambert," McBryde fearlessly lays it all on the line, and it's that honest all-in approach that has led to NPR critic Ann Powers to ask if McBryde could be "among the first post-Stapleton country stars?" McBryde's album will showcase an artistic vision that will prove her to be one of the genre's keenest working storytellers, bringing unwavering honesty back into a pop-preoccupied genre. Pulling tales from every corner of her human experience, McBryde sings with fire and fury, laughing and swigging that brown stuff along the way.
McBryde was raised in Mammoth Spring, Arkansas. At three, she'd secretly pluck her father's guitar like an upright bass, and after about the 17th time being caught, her father bought her a guitar of her own. When she was twelve, she played her parents and grandparents her very first composition. It was at Arkansas State when, while a member of the marching band, McBryde finally started sharing her voice with others, and finally moved to Nashville in 2007 where steadily worked a circuit of dive bars, biker hangouts, and colorful joints fighting to have her songs heard.
Her first EP, the self-released 2016 Jalopies and Expensive Guitars was just a taste of what McBryde can do, and, on her full-length debut, she will meld her songwriting chops with the vision of producer Jay Joyce, peppering her tales with a touch of guitar-driven rock fury. McBryde isn't afraid to tell the truth, get raw and real and use the spirits of country, folk and rock when it serves her greater purpose. And that's to tell the stories that shake us, make us and tell us a little more about what it's like to be human.