When:
June 24, 2022 @ 7:00 pm – 11:45 pm
2022-06-24T19:00:00-04:00
2022-06-24T23:45:00-04:00
Where:
The Bluestone
583 East Broad Street Columbus
Ohio 43215
Unfortunately, Due to severe weather conditions in the Columbus area, we have decided to move the Randy Houser scheduled for tomorrow, February 3, to June 24, 2022.
We are very sorry for any inconvenience this may have caused. The safety of you and our staff is our top priority.
Tickets will be good for the new date, or we will be happy to refund your entire ticket amount.
We appreciate your continued support, and we hope to see you on June 24 t or another event before then.
Randy Houser Live June 24th, 2022 7 PM
with Ella Langley
The Bluestone
Columbus, Ohio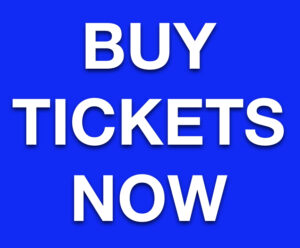 With an inimitable voice the New York Times describes as "wholly different, thicker and more throbbing, a caldron bubbling over," Randy Houser racked up five consecutive country radio hits and over five million singles sales after shifting record labels to Stoney Creek Records. He topped the charts with the "How Country Feels," Runnin' Outta Moonlight," ͞"Goodnight Kiss," (also his first No. 1 as a songwriter), "We Went," and earned critical acclaim for his powerful delivery of the Top 5 smash and CMA Song of the Year-nominated "Like A Cowboy."  Houser has spent the majority of 2017 in the studio consumed by his much anticipated new project while also being tapped to perform at major country music festivals. For more information, visit www.RandyHouser.com or follow on  Twitter/Instagram @RandyHouser and www.Facebook.com/RandyHouser.
From a certain angle, Randy Houser's career tells the story of country music in the early years of the 21st century. Houserfirst made an impression as a Nashville songwriter in the mid-2000s, scoring a big hit when Trace Adkins recorded his "Honky Tonk Badonkadonk" in 2005, a success the Mississippi native parlayed into a recording contract in 2008. Over the next half-decade, he slowly climbed his way into the Country Top Ten, earning Country Airplay number ones with 2012's "How Country Feels" and 2013's "Runnin' Outta Moonlight," songs that felt right at home with that era's amiable bro-country even if they didn't quite adhere to the party-hearty aesthetic. As he eased into his middle age at the close of the 2010s, he whittled away the shinier aspects of his music, emphasizing the soul and hardcore country at its core — an evolution that crystalized on 2019's Magnolia —