Tickets to your hometown music venue. The OFFICAL BLUESTONE TICKET BOX OFFICE for Columbus Ohio Concerts.
Get Tickets to The Bluestone and never miss your favorite artist again. Tickets From country and electronic to R&B and hip hop.  THE Bluestone brings quality entertainment to the stage every time. We're working hard to bring you the best music and special events in Columbus, Ohio. Keep an eye on our tickets and events calendar and check back often for concert updates. Just click on an event to purchase tickets.
https://www.eventbrite.com/o/the-bluestone-7491519101
Buying tickets on the Eventbrite app is quick and simple. Register for event with just a few taps, and you'll receive a confirmation email when your order is completed successfully.
Please note: You may view some events on the app that are not ticketed by Eventbrite. The ticket purchase flows for those events may differ from the description below.
Eventbrite takes the security and privacy of your billing information seriously. All online payments are processed over a secure connection using a PCI-compliant gateway. If you prefer an offline transaction, learn how to buy tickets without using a credit card.
 Tickets to The Bluestone
Click here to subscribe to our text messages.
From country music concerts and rock and roll, to corporate events, weddings and private parties, we're a destination venue for your special event tickets. With cathedral ceilings, soulful acoustics you can only hear in a 115-year old church, and a staff who truly cares about delivering an amazing experience, The Bluestone is one Columbus event venue you simply shouldn t miss.
Get your Tickets to the best shows in town Now
www.liveatthebluestone.com
Mar
10
Thu
Subtronics The Fractal Tour 3/10/22

@ The Bluestone
Mar 10 @ 9:00 pm – Mar 11 @ 2:00 am
Disco Donnie Presents and My Best Friends Party
March 10 2022 The Bluestone
Subtronics The Fractal Tour  : w/ Boogie T . Level Up. G-Space  and Smith 3/10/22 Columbus
Tickets
Here > hive.co/l/subtronics0310
**Tickets go on sale
FRIDAY, OCTOBER 15TH – 10AM LOCAL
SUBTRONICS –
Jesse Kardon, better known as Subtronics, is a 25-year-old Philadelphia born dubstep producer specializing in all things robotic. His work is heavily influenced by the likes of Rusko, Skism, Tomba and Downlink, and the collective efforts of the underground dubstep community. Taking on a core group of followers over SoundCloud in the first few years, he has grown exponentially in the past few months, gaining support from a plethora of bass music legends. Subtronic's signature bouncy yet mechanical sound design is matched by his incredibly recognizable flow, setting him apart from the vast sea of up and coming producers around the world.
In 2017 Subtronics released several debut EP's on some of the biggest labels in bass music. After a solid 2018 tour of near all sellouts he was catapulted to the top of the Bass Music stratosphere. He crushed Lost Lands last year and this. After a killer set this year Subtronics came back to amp up your day with his new five-track EP Wooked On Tronics. With the viral success of "GRIZTRONICS" skyrocketing the producer to the forefront of EDM limelight, it's fair to say fans were ready for more. The EP includes four original tracks as well as one collaboration with OWSLA artist, Moody Good.
If you are a fan of gritty, wonky, amplified riddim this EP will be right up your alley. The stabs and wobbles will get you headbanging to your heart's content. The powerhouse tracks will break your eardrums if you aren't careful, so proceed with caution. Wooked On Tronics is an impressive piece of work, proving again that this artist is at the top of his game.
BOOGIE T-
(NEW ORLEANS)
Born and raised in the swamps of Louisiana, playing and writing music since the tender age of eight, Brock Thornton aka Boogie T. has come along way to bring the low end ruckus. Hailing from the South, the cradle of soul, it is easy to hear this influence in his music. Trap, Dubstep, Riddim, whatever you want to call it, for Boogie T. it has always been about entertaining. Whether playing in bands, acting, DJ'ing or producing, his goal is simple: taking risks and pushing boundaries. And these risks are paying off as in a short amount of time, Boogie T.'s name continues to grow in the electronic music scene.
With releases on Artist Intelligence Agency, Supermart Produce, Damaged Sounds, Blakdout Records and more coming, and recent dates across the country and beyond with Aphrodite, Snails, Trollphace, Funtcase, Midnight Tyrannosaurus, Minnesota, G Jones, LOUDPVCK, Skism, pOgman, Riot Ten and many others, Boogie T. is blazing a path from bayou the to the main stage.
LEVEL UP-
LEVEL UP aka Sonya Broner feels most at home behind the decks. Originally a battle DJ studying under the legendary Rob Swift, LEVEL UP dove into music production after discovering dubstep. Continuously crafting her sound is what makes her feel the happiest and is her truest form of self expression. While at the beginning of her journey, she has already gone on to release music on Deadbeats, GRVDNCR, and Buygore, with much more in the pipeline.
A theatre actress in her youth, her storytelling ability is evident through her music: unfathomably heavy wubs and wobbles, and tricky doubles leave the audience energized and ready for more. She has since gone on a national tour with Subtronics, and graced the stages of Lost Lands, Electric Forest, High Caliber, and more. She just crushed her Summoning Headlining Tour stop in Columbus.
G-Space-
Starting off with keyboards as an infant, he taught himself how to improvise on the piano throughout the years. G-Space has created his own distinct sound that grazes multiple genres, such as; world, funk, jazz, trap, glitch, and bass. He tends to play a set that consists mainly of his originals and the rest is filled with close friends' music and other artists that he looks up to. G-Space has nested his way into quickly becoming one of the most interesting acts in the scene.
Not only does he play on multiple instruments and create amazing electronic music to match it. He has added a unique visual aspect to his performance. It's called 'Tricking' which by definition, is a style "of extreme sport where the "athletes" do cool, fast, beautiful flips and kicks without any wires or trampolines," (Defined from Urban Dictionary.) While playing the keytar on stage he is able to do a backflip and other insanely physically demanding and talented tricking skills. Having this special type of performance has been getting him recognized by many, as he has played Imagine Festival, Ultra Festival, and has just recently finished his 'Euro-Trip Tour' which spanned across several countries in Europe.
SMITH-
Massive Support lineup
Mar
18
Fri
Mammoth WVH & Dirty Honey Live March, 18 2022

@ The Bluestone
Mar 18 @ 6:30 pm – 11:45 pm
Mammoth WVH & Dirty Honey Live March 18th, 2022 6:30 PM
The Bluestone
Columbus, Ohio
https://www.ticketmaster.com/event/05005B5B9DE84DB9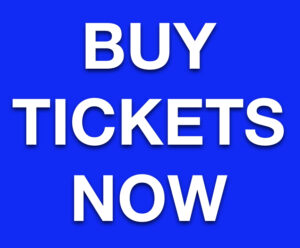 WRKZ presents Mammoth WVH & Dirty Honey in Columbus, OH at The Bluestone March 18th, 2022.
Tickets on sale Friday, November 5th at 10 AM!
About Mammoth WVH
Official Website: www.mammothwvh.com
Official Facebook Page:www.facebook.com/MammothWVH
Official Twitter: www.twitter.com/MammothWVH @MammothWVH
Official Instagram: www.instagram.com/mammothwvh @mammothwvh
Official YouTube Channel:www.youtube.com/MammothWVH
First impressions last a lifetime. Wolfgang Van Halen has prepared a lifetime to make his first impression. The songwriter, vocalist, and multi-instrumentalist worked tirelessly towards the introduction of MAMMOTH [Explorer1], his self-titled 2021 debut album. Playing every instrument and singing each and every note, his music presents a personal and powerful perspective, balancing memorable hooks and tight technicality. As many times as audiences have experienced his talent alongside the likes of Tremonti,Clint Lowery, and of course, Van Halen, they meet Wolf as an individual for the very first time now.
"You only have one chance to make a first impression, and I wanted to do so to the best of my abilities," he affirms. "Throughout the whole process, I was finding who I am musically and by the end, I got a pretty good handle on a sound I can claim for myself."
His father often played guitar against his mother's pregnant belly, and Wolf absorbed those vibrations from the womb. At the age of 10, his Pop gave him a drum kit for his birthday. To this day, Wolf considers himself "a drummer before anything else." As he developed as a musician, he learned how to play guitar in order to perform "316" —which his father penned for him —at a 6th-grade talent show.
It may come as a surprise, but outside of his father teaching him one drumbeat from an AC/DC song, Wolfgang taught himself every instrument. "My dad wasn't the best teacher," he laughs. "I would ask him to play something, and then he would just proceed to be Eddie Van Halen. He would look at me and say, 'Do that.' to which I would laugh and sarcastically reply, 'Sure thing, no problem.'"
In the summer of 2006 when he was 15 years old, Wolf grabbed a bass and began noodling. While at the legendary 5150 Studios, his impromptu woodshedding inspired Eddie and Uncle Alex. Endless family jam sessions followed. By summer's end, Wolfgang phoned David Lee Roth's manager and by winter Roth showed up for rehearsal. They rocked "On Fire," and "That's how the 2007 tour began," says Wolf.
Not only did Wolf canvas the world with Van Halen while in high school, but he also held down the low end on 2012's A Different Kind of Truth—which debuted at #2 on the Billboard Top 200. When not on tour with Van Halen, he cut bass for Tremonti's critically acclaimed Cauterize [2015] and Dust [2016] in addition to joining the band on the road. In 2019, Wolf handled drums and also played bass on half of the 10 songs for Clint Lowery's solo debut, God Bless The Renegades.
In the midst of all this, at the beginning of 2015, Wolf broke ground on what would become MAMMOTH with producer Michael "Elvis" Baskette [Alter Bridge, Slash] behind the board. Wolf began to embrace his voice, inspired by everyone from his father, to bands like AC/DC,Foo Fighters, Nine Inch Nails, TOOL, and Jimmy Eat World. "I've been singing my whole life, but it wasn't until MAMMOTH that I really found my voice. Elvis was great, and he helped me gain the confidence to become a lead vocalist."
"The name Mammoth is really special to me." says Wolf. "Not only was it the name of Van Halen before it became Van Halen, but my father was also the lead singer. Ever since my dad told me this, I always thought that when I grew up, I'd call my own band Mammoth, because I loved the name so much. I'm so thankful that my father was able to listen to, and enjoy the music I made. I'm really proud of the work I've done and nothing made me happier than seeing how proud he was that I was continuing the family legacy."
About Dirty Honey
Official Website: https://www.dirtyhoney.com/
Official Facebook Page: https://www.facebook.com/DirtyHoneyMusic/
Official Twitter:  https://twitter.com/dirtyhoneyband @DirtyHoneyBand
Official Instagram: https://www.instagram.com/dirtyhoneyband/@dirtyhoneyband
Official YouTube Channel: https://www.youtube.com/channel/UCsxtEOcwpVO9Rnw93Fuv2pQ
Some musicians take a while to build an audience and connect with fans. For the Los Angeles-based quartet Dirty Honey, success came right out of the gate. Released in March 2019, the band's debut single, "When I'm Gone," became the first song by an unsigned artist to reach No. 1 on Billboard's Mainstream Rock chart. Their second single, "Rolling 7s," went into the Top 5 and was still headed up when COVID changed everything. That same year, Dirty Honey opened for The Who, Guns 'N Roses, Slash, and Alter Bridge and was the "do-not-miss-band" at major rock festivals such as Welcome to Rockville, Rocklahoma, Louder Than Life, Heavy MTL, and Epicenter. On its first U.S. headline tour in January and February 2020, the band sold out every date.
When it came time to record its self-titled full-length debut album, the band—vocalist Marc LaBelle, guitarist John Notto, bassist Justin Smolian, and drummer Corey Coverstone—wasn't about to mess with what was already working. Teaming up with producer Nick DiDia (Rage Against the Machine, Pearl Jam), who also produced the band's 2019 self-titled EP, Dirty Honey again captured the lightning-in-a-bottle dynamics and energy of their live sound.
"As a guitarist, I'm always inspired by the everlasting pursuit of the perfect riff," says Notto. "I also wanted to extend the artistic statement that we had already made. We weren't looking to sound different, or prove our growth, necessarily. It was more about, 'Oh, you thought that was good? Hold my beer.'"
"Because of the pandemic," added drummer Coverstone, "we had a lot more time to write and prepare, which was great. It meant that we were able to workshop the songs a lot more, and I thinkit really made a difference."
Dirty Honey's album indeed builds on the band's output to date, with airtight song writing that plays up their strengths: sexy, bluesy, nasty rock'n'roll, melodic hard rock, and soulful 70s blues-rock. On "The Wire,"LaBelle reaffirms his status as one of contemporary rock's best vocalists, while "Another Last Time" is a raunchy, timeless ballad about a toxic relationship that you just can't stop saying goodbye to. "Tied Up" and the album's lead single "California Dreamin,'' both feature smoking guitar solos bookended by massive riffs and hooks.
"'California Dreaming' was the last song we wrote," said bassist Justin Smolian. "We finished it about two weeks before we recorded it, so the song was still so new, and we were trying out different things,so every take was a little different. But there was that one where we just captured it, and it was magic."
Although each band member started playing music as kids—at the age of eight, Notto's parents even bought him a red-and-white Stratocaster—each one brings eclectic influences to Dirty Honey's sound. For example, drummer Coverstone has studied with jazz and L.A. session drummers but loves heavy metal; Notto grew up listening to '70s funk and R&B as well as rock 'n' roll,and bassist Smolian has a bachelor of music in classical guitar and loves Tom Petty and The Beach Boys.
LaBelle meanwhile,takes cues from hissongwriting idols (to name a few, Robert Plant, Steven Tyler, Mick Jagger, Chris Robinson, and the late Chris Cornell) when coming up with lyrics. As a result, the songs on the Dirty Honey albumhint at life's ebbs and flows—shattering heartbreak, romantic connection, intense soul-searching—while giving listeners space to draw their own conclusions.
"Sometimes,if you just let lyrics pass behind your ears, they sound like cool shit is being said," LaBelle says. "And then once you dive in, you realize, 'Oh, that's really thoughtful.' But it still doesn't have a meaning that's easy to pinpoint. There's an overarching idea that is really cool, but it's not necessarily on-the-nose."
Although the Dirty Honey album may sound effortless, its genesis had a bumpy start. The day before the band members were due to fly to Australia to track the album, Los Angeles entered lockdown due to the COVID-19 pandemic, and traveling was off the table. However, Dirty Honey was still eager to work with DiDia, so they devised a Plan B: recording the full-length in a Los Angeles studio with one of DiDia's long-time engineers, and the producer beamed into the proceedings via the magic of modern technology.
"He was able to listen to what we were laying down in real-time, through this app," says LaBelle. It was like he was in the room with us. It was surprisingly seamless the way it all went down."
Having to switch gears delayed the start of recording slightly, although this extra time ended up being a boon. Dirty Honey rented a rehearsal space and demoed the album's songs in advance, meaning the tracks were in good shape when DiDia came onboard. Notto mixed and recorded these workshopped tracks himself, which helped him rediscover one of Dirty Honey's biggest strengths: being well-rehearsed while not overpolishing their work.
"I've learned just a little bit more about what people might mean when they say, magic—you know, 'This one has the magic,'" he says. "We would do two and three different demos of a song, so there would be a few versions. On a few occasions, the version that people kept going back to was the sloppiest, if you look at it from a performance standpoint."
LaBelle agrees. "It's just about getting the performance right and not thinking about it too much. I never like to be perfect in the studio. None of the stuff that I really liked as a kid was. I don't really see myself getting away from that too much in the future just because I think you lose the soul if you do it too many times, if it's too perfect."
Notto also admits that the creative process isn't necessarily always all fun and games. But for him and the rest of Dirty Honey, pushing through those tough times and coming out stronger on the other side is worth it. "When you finally come through on those moments, that's where the real magiccomes in," he says. "What makes all of our songs fun to play and listen to is we don't allow ourselves to stop short of getting the best possible results out of each one of them."