Your hometown venue for Columbus Ohio Concerts,
Never miss your favorite artist again. From country and electronic to R&B and hip hop, the Bluestone brings quality entertainment to the stage. We're working hard to bring you the best music and special events in Columbus, so keep an eye on our events calendar and check back often for updates. Just click on an event to purchase tickets.
At a time when the prevalence of women in country is being highly criticized, it was reassuring to witness one woman prove that they aren't going anywhere. Jana Kramer is at the top of her game and has been impacting radio waves with her new single "I Got the Boy." I have always enjoyed seeing Kramer live ever since I saw her open for Blake Shelton on the Ten Times Crazier Tour. Her performance last night blew all the previous shows out of the water. The energy she brought to The Bluestone in Columbus, Ohio was off the charts.
"I'd be lying if I said there was anywhere else I'd have rather spent my New Year's Eve. It's one thing to watch a show as a fan, but to be a friend & watch these fellas do what they love…it's a feeling that can't be put into words. I could've easily watched them sing their songs all night long and never have gotten bored. If this night was any indication of what 2016 is gonna be like, I'm pretty damn excited. These four dudes definitely lived up to the hype of making this show "A Night That You'll Never Forget". http://thetennesseelife.blogspot.com/2016/01/concert-review-nye-with-love-theft-joel.html
Jun
29
Fri
Joe Diffie LIVE

@ The Bluestone
Jun 29 @ 7:00 pm
Joe Diffie will perform LIVE at The Bluestone on June 29th, 2018
*Opening Artist: 
Dillon

 Carmichael and David Adam Barns
*Doors for the show will open at 7PM
*Tickets are $15 in advance and $20 day of show
Tickets On-Sale Now!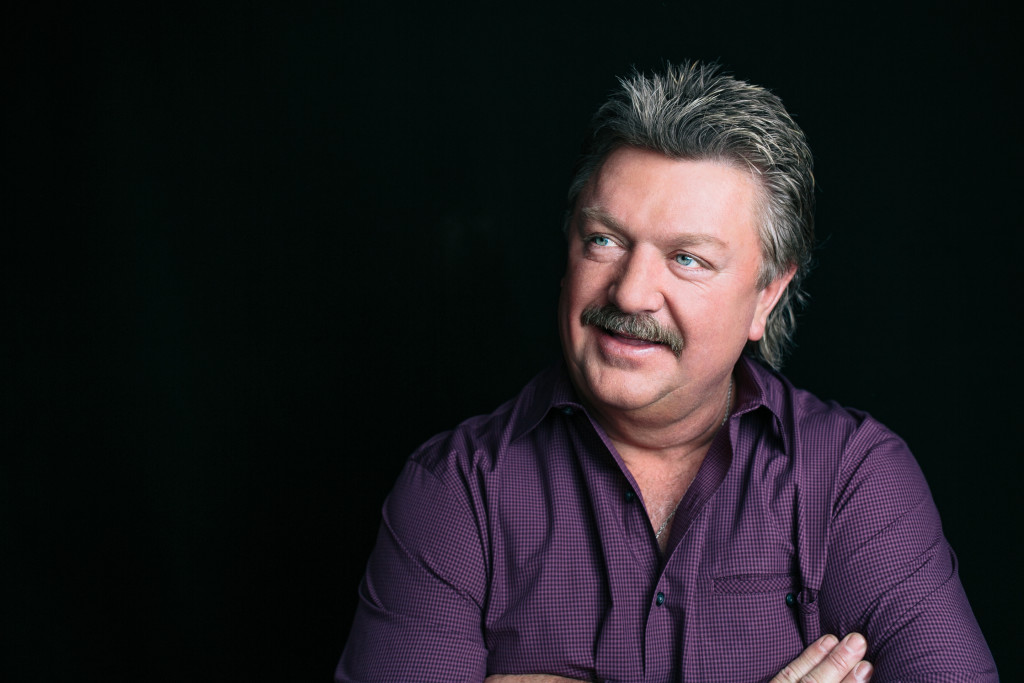 Joe Diffie was regarded by many of his peers as one of the better vocalists in contemporary country, and lent his traditional sensibilities to humorous, rock-tinged novelties and plaintive ballads. Diffie was born in Tulsa, Oklahoma, in 1958 and grew up in a musical family, first performing in public at age four with his aunt's country band. He played in a rock band during high school, and later moved on to a gospel quartet and, during college, a bluegrass band called the Special Edition. He worked on his songwriting and singing over the next few years while working in a foundry, and caught a break when his "Love on the Rocks" was recorded by Hank Thompson. When Randy Travis nearly recorded another of his songs, Diffie was convinced he had a shot in the business, and moved to Nashville in 1986. He took a job at the Gibson guitar plant while continuing to write songs, and became an in-demand demo singer as well. Holly Dunn's 1989 recording of a Diffie collaboration, "There Goes My Heart Again," proved a major hit, and Diffie found himself a hot commodity. He signed with Epic and released his debut album, A Thousand Winding Roads, in 1990. His first single, "Home," went all the way to number one on the country charts, and "If the Devil Danced (In Empty Pockets)" duplicated that feat; meanwhile, two more singles from the album, "If You Want Me To" and "New Way (To Light Up an Old Flame)," reached number two.
Diffie became a regular hitmaker over the rest of the '90s, and scored again with his sophomore LP, 1992's Regular Joe; "Is It Cold in Here" and "Ships That Don't Come In" both made the Top Five. Known primarily for his ballads at this point in his career, Diffie switched things up with 1993's Honky Tonk Attitude, which emphasized his rambunctious, rocking side and sense of humor, and proved to be his biggest-selling album yet. The title track, "Prop Me Up Beside the Jukebox (If I Die)," and "John Deere Green" all went Top Five. Sticking with engaging humor as the selling point of his hugely popular follow-up, 1994's Third Rock from the Sun, Diffie scored two number ones with the title track and "Pickup Man," plus a Top Five hit in "So Help Me Girl." 1995 brought a holiday album, Mr. Christmas, as well as a proper release in Life's So Funny, which gave Diffie his fifth number one hit in "Bigger Than the Beatles." 1997's Twice Upon a Time saw his commercial momentum slipping a bit, and so Epic issued a Greatest Hits compilation the following year; its new song, "Texas Sized Heartache," returned Diffie to the Top Five. 1999's A Night to Remember was the most straight-ahead, traditional country record Diffie had yet recorded, and it gave him two Top Ten hits in the title cut and "It's Always Somethin'." He returned to his more established style for 2001's In Another World, which found him transferred to Sony's reactivated Monument subsidiary; its title track went Top Ten early the next year. Tougher Than Nails followed in 2004, then in 2010 Diffie returned to bluegrass for Homecoming: The Bluegrass Album, which was released by Rounder Records and was greeted by warm reviews.
Diffie had a bit of an unexpected revival in early 2013, when his name provided the chorus of Jason Aldean's party-hearty hit "1994." Later that year, Diffie set out on the road with fellow country singers Sammy Kershaw and Aaron Tippin on a tour called All in the Same Boat; the trio released an accompanying album of the same name in May. ~ Steve Huey, Rovi

Aug
17
Fri
William Michael Morgan LIVE

@ The Bluestone
Aug 17 @ 7:00 pm
William Michael Morgan will be performing at The Bluestone on Friday, August 17th, 2018
*Doors open at 7pm
*Opening Artist: TBA
*Tickets are $15 in advance and $20 day of show
Tickets On-Sale NOW!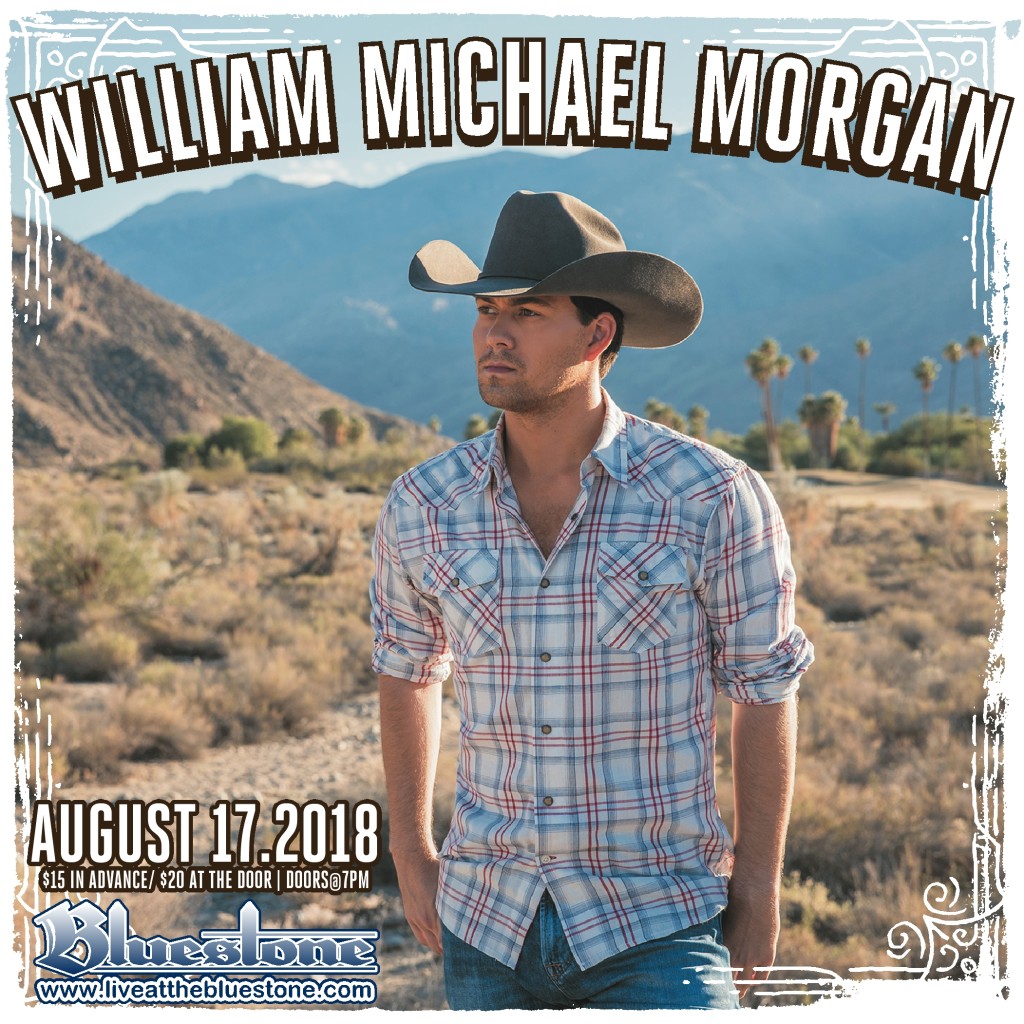 The New York Times declares "…in the emergent field of gentleman country — an antidote to the bros of the last few years — William Michael Morgan stands tall." The praise continues with his debut album VINYL, being hailed as a "sturdy, reflective debut album….a throwback to the temperate wisdom of midcareer George Strait." The record, which opened in the Top 5 on Billboard's Country Albums Chart, has landed him on countless year-end best album lists, including Rolling Stone, iTunes and Saving Country Music. His breakout mega-hit "I Met A Girl" has earned top song of the year nods from Billboard and NPR. The song topped charts and has garnered over a billion audience impressions, including over 25 million on-demand streams. Morgan recently released the title track as his third single. The tune harkens back to yesteryear with a modern twist.

Nov
8
Thu
92.3 WCOL Presents: Ashley McBryde – The Girl Going Nowhere Tour

@ The Bluestone
Nov 8 @ 7:00 pm
92.3 Presents: Ashley McBryde as part of her "Girl Going Nowhere Tour" performing live at The Bluestone on November 8th, 2018!
*Opening Artist: Dee White
*Doors will OPEN at 7PM
*Tickets are $15 in advance and $20 day of show
 Tickets On-Sale 

Friday, May 25th 10AM

!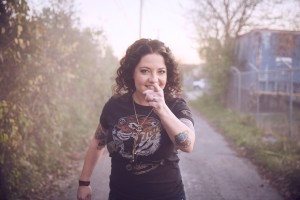 Ashley McBryde Biography…
"I hear the crowd, I look around, and I can't find one empty chair. Not bad for a girl going nowhere" sings Ashley McBryde on "Girl Goin' Nowhere," the seminal title track from her forthcoming LP. They're words built from experience: over the course of her life, McBryde's been finding her own way to fill those seats and sway those hearts since the very first time her teacher told her that her dreams of writing songs in Nashville would never see the light of day. Every time she was brought down, she persevered; trusting her timeless tone and keen, unwavering eye for the truth. It paid off. In April, Eric Church brought her on stage and called her a "whiskey-drinking badass," confessing that he's a massive fan. The rest of the world is quickly catching on, too.
Dubbed as one of Rolling Stone's "Artists You Need To Know," citing she's "an Arkansas red-clay badass, with the swagger of Hank Jr. and the songwriting of Miranda Lambert," McBryde fearlessly lays it all on the line, and it's that honest all-in approach that has led to NPR critic Ann Powers to ask if McBryde could be "among the first post-Stapleton country stars?" McBryde's album will showcase an artistic vision that will prove her to be one of the genre's keenest working storytellers, bringing unwavering honesty back into a pop-preoccupied genre. Pulling tales from every corner of her human experience, McBryde sings with fire and fury, laughing and swigging that brown stuff along the way.
McBryde was raised in Mammoth Spring, Arkansas. At three, she'd secretly pluck her father's guitar like an upright bass, and after about the 17th time being caught, her father bought her a guitar of her own. When she was twelve, she played her parents and grandparents her very first composition. It was at Arkansas State when, while a member of the marching band, McBryde finally started sharing her voice with others, and finally moved to Nashville in 2007 where steadily worked a circuit of dive bars, biker hangouts, and colorful joints fighting to have her songs heard.
Her first EP, the self-released 2016 Jalopies and Expensive Guitars was just a taste of what McBryde can do, and, on her full-length debut, she will meld her songwriting chops with the vision of producer Jay Joyce, peppering her tales with a touch of guitar-driven rock fury. McBryde isn't afraid to tell the truth, get raw and real and use the spirits of country, folk and rock when it serves her greater purpose. And that's to tell the stories that shake us, make us and tell us a little more about what it's like to be human.