Your hometown venue for Columbus Ohio Concerts,
Never miss your favorite artist again. From country and electronic to R&B and hip hop, the Bluestone brings quality entertainment to the stage. We're working hard to bring you the best music and special events in Columbus, so keep an eye on our events calendar and check back often for updates. Just click on an event to purchase tickets.
At a time when the prevalence of women in country is being highly criticized, it was reassuring to witness one woman prove that they aren't going anywhere. Jana Kramer is at the top of her game and has been impacting radio waves with her new single "I Got the Boy." I have always enjoyed seeing Kramer live ever since I saw her open for Blake Shelton on the Ten Times Crazier Tour. Her performance last night blew all the previous shows out of the water. The energy she brought to The Bluestone in Columbus, Ohio was off the charts.
"I'd be lying if I said there was anywhere else I'd have rather spent my New Year's Eve. It's one thing to watch a show as a fan, but to be a friend & watch these fellas do what they love…it's a feeling that can't be put into words. I could've easily watched them sing their songs all night long and never have gotten bored. If this night was any indication of what 2016 is gonna be like, I'm pretty damn excited. These four dudes definitely lived up to the hype of making this show "A Night That You'll Never Forget". http://thetennesseelife.blogspot.com/2016/01/concert-review-nye-with-love-theft-joel.html
Mar
3
Sat
Columbus Brewgrass Festival

@ The Bluestone
Mar 3 @ 6:00 pm
Columbus Brewgrass Festival will take place at The Bluestone
March 2nd and March 3rd
Doors Open at 6pm
Ages 18+
Tickets On-Sale Now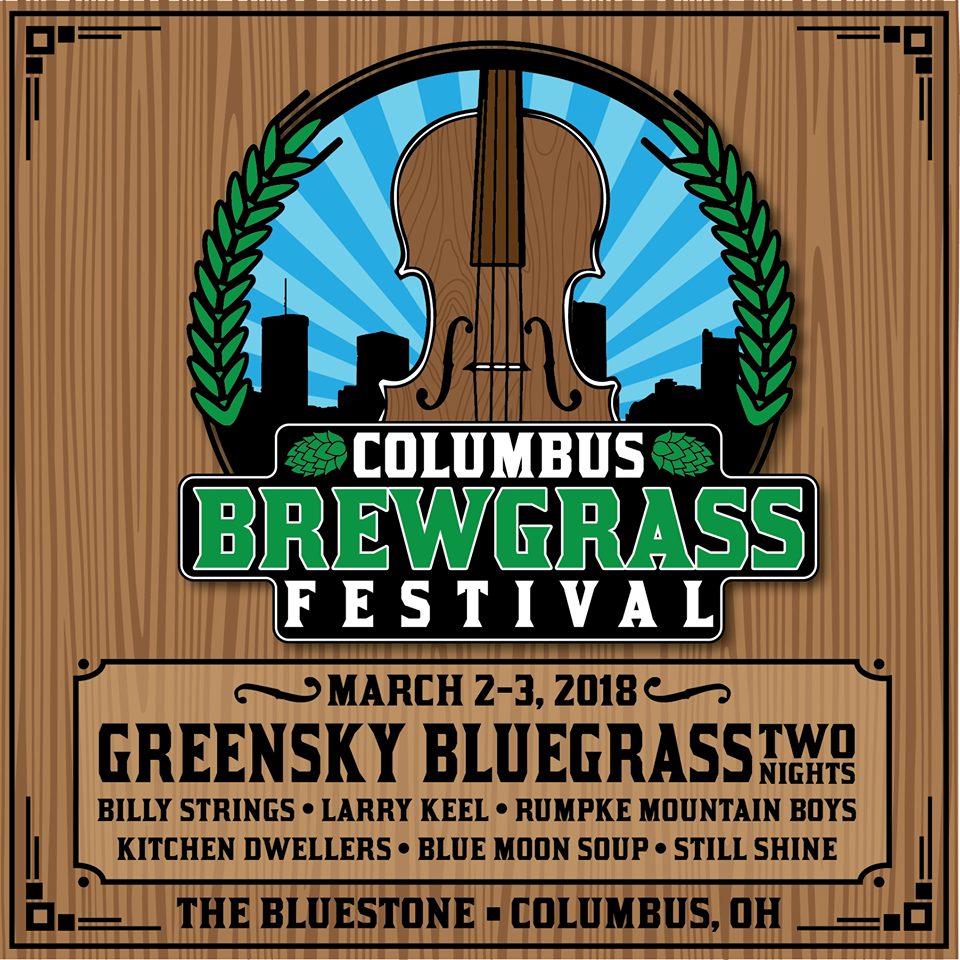 Mar
7
Wed
QUINN XCII at The Bluestone

@ The Bluestone
Mar 7 @ 7:00 pm – Mar 8 @ 2:00 am
QUINN XCII: The Story of Us Part II Tour w/ Special Guest Chelsea Cutler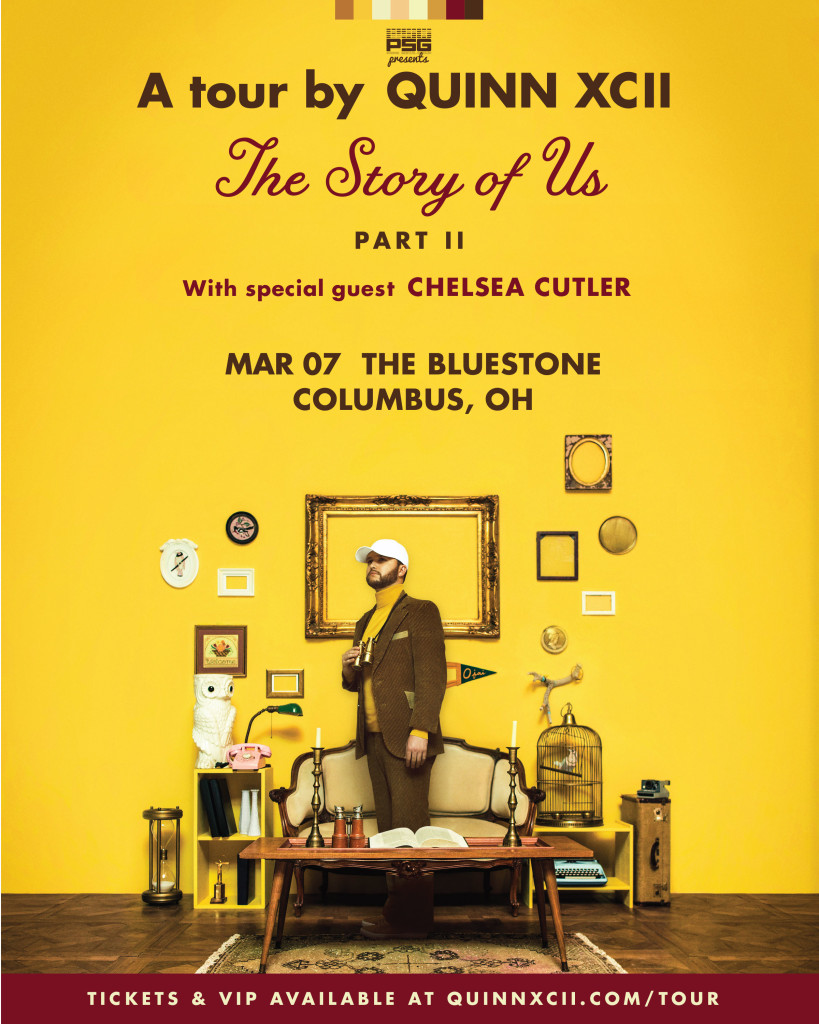 **THIS SHOW HAS BEEN MOVED FROM SKULLY'S TO THE BLUESTONe! PREVIOUSlY PURCHASED TICKETS WILL BE HONORED AT THE DOOR.**
AGES: 16+
>>>MUSIC: https://soundcloud.com/quinnxcii
ABOUT THE ARTIST
2017 has been a breakout year for the newcomer Detroit singer/songwriter, Quinn XCII. With his ability to seamlessly blur the lines between pop, electronic, hip-hop, and soul music, he has quickly paved his own lane with his unique sound.
An early mixtape release turned heads, but it was his debut EP Change of Scenery, released in 2015, that put Quinn XCII on the map, connecting with the blogosphere and snaring millions of online streams. His follow-up EP release, Bloom, cemented his ability to meld styles and write about more varied subject matter. Next it was his featured vocals on "Kings of Summer", a collaboration with longtime friend and producer ayokay (with whom he also exclusively worked with on his first two EPs), that started to bring him to the mainstream. The song became the sleeper summer hit of 2016, reaching #1 on Spotify's Global Viral Charts, #1 on HypeMachine, accumulating over 65 million plays on Spotify, and getting regular spins at Top 40 radio around the country.
Quinn XCII's debut album The Story of Us, was released on September 15 via Columbia Records. The album debuted at #6 on iTunes' Pop Chart and is led by his standout single "Straightjacket," which was named SoundCloud's "Song of the Month" and has accumulated more than 23 million streams on Spotify. After selling out his entire 28-city national headline tour this Fall in support of the album, he will kick off 2018 by touring the album throughout Europe and across North America again this Spring.
Tickets: After completing your purchase on Eventbrite, you will receive an email confirmation with your attached PDF ticket(s). You MUST print and bring your PDF tickets AND VALID PHOTO IDENTIFICATION to be admitted for the event. The name on the tickets do not have to match the ID so long as the barcode is scannable. PSG is not responsible if ticket(s) cannot be scanned and the order is under a different name than the person presenting the ticket.
Change names on your tickets here.
Transfer/Change your ticket type here.
Mar
8
Thu
The Cadillac Three LIVE at The Bluestone

@ The Bluestone
Mar 8 @ 7:00 pm
The Cadillac Three will be performing live at The Bluestone on March 8th, 2018
Opening Artist: Austin Jenckes
Doors for the show will open at 7pm
Tickets are $25 in advance and $30 day of show
Tickets On-Sale Friday, December 15th at 10am
THE CADILLAC THREE
It may be a ballsy move for The Cadillac Three to name their new album LEGACY, but if any country band has the shared history to lay claim to such a weighty title, it's the longhaired trio of Nashville natives.
Singer-guitarist Jaren Johnston, drummer Neil Mason and lap-steel player Kelby Ray have known one another since they were teens and have been sharing stages together for nearly 15 years. This summer, they'll headline their hometown's most famous venue, the Ryman Auditorium, just a few blocks from where Johnston and Ray sat in high-school math class daydreaming about one day playing the legendary hall. Johnston's connection to the Ryman goes back even further: his father has been a drummer at the Grand Ole Opry since Jaren was a child. And now he has a son of his own, who, like his old man, will be well-versed in all the sounds that make up both Music City and The Cadillac Three, from country and blues to rock & roll.
So, yeah, "legacy" looks good on this band.
"We're trying to build something and do it our way, which is always harder," says Johnston. "If you're going to leave something that people are actually going to remember, you can't take the easy way. So we took all of our history, mixed it with the energy of The Cadillac Three and put it into a record that makes sense of where we've been and where we're going."
After nearly a full year on the road in support of 2016's BURY ME IN MY BOOTS, their first full-length album recorded for Big Machine Records, the group returns with a more mature perspective. Johnston, Mason and Ray have experienced a lot on tour, whether opening arenas across the country on Florida Georgia Line's Dig Your Roots Tour or headlining their own consistently sold-out string of sweaty club and theater shows in the U.K. and Europe. As they prepare to head back in November for another big run, for The Cadillac Three, the old saying really is true: this band is huge overseas.
"Europe showed us that we should bet on ourselves. It was a big gamble the first time we went over there," says Mason, "but the shows and the fans have continued to grow."
"And going overseas reinforced that we wanted to get more music out more quickly," adds Ray. "They go through singles really quickly over there. They want more, more, more and that encouraged us to go into the studio, knock this album out and keep going."
All that travel, from city to state, country to continent, could decimate a lesser band, but it only served to creatively inspire the mighty TC3. They wrote many of the 11 songs that make upLEGACY on the road, cut the tracks on rare days off in Nashville and then recorded all of Johnston's vocals – one of the most "country" voices in the genre – in the back lounge of their bus in between shows, adding a crackling sense of vitality to LEGACY. They also produced the album themselves.
"We knew what we wanted to do with this record. Instead of putting it together in bits and pieces, we started with a batch of songs and then picked a single," Johnston says. "That's how this shit should be done."
That back-to-basics approach to making music yielded the band's most infectious single to date: the woozy sing-along "Dang If We Didn't." Written, as is most of the album, by Johnston and Mason (here, with Jonathan Singleton; other times with songwriters like Laura Veltz and Angelo Petraglia), "Dang If We Didn't" teases fans with its ambiguous title, before revealing what the guys actually did in the chorus: get drunk last night.
"When you're a songwriter, you can be critical of song titles," says Johnston. "But with 'Dang If We Didn't,' I thought it was a little bit mysterious. It makes you wonder, 'Dang if we didn't do what?'"
"Eat pizza last night," quips Mason. "It could be anything."
"American Slang" rivals "Dang If We Didn't" in its grandeur. It's a huge song, akin to Tom Petty's "Free Fallin'" or The Cadillac Three's own "Graffiti," off BURY ME IN MY BOOTS. Lori McKenna (Little Big Town's "Girl Crush") began writing the tune with the intention of having The Cadillac Three finish it. "We are vampires on Hollywood Boulevard / angels and sinners of our hometown streets," go the lyrics, painting a picture of life's rebels, before a massive country-radio chorus kicks in: "We are the back roads, dirty water shore banks…we are born and raised on American slang."
The constant throughout LEGACY, however, lies in the players: as on all three of The Cadillac Three's albums, only Johnston, Mason and Ray are the musicians. There's no guest keyboard player, no second percussionist and certainly no bassist. Ray holds down the low end on his lap steel.
Especially on the standout LEGACY track "Take Me to the Bottom," which features Johnston reaching high for a breathtaking falsetto. "'Take Me to the Bottom' has the best bass sound of anything I've ever done," says Ray, who also keeps things greasy on the intense "Tennessee." A thrashing love song, it evokes the stomp of ZZ Top – a favorite of TC3 – and features a lyrical shout-out to progressive country hero Sturgill Simpson, a kindred spirit of the band.
No matter the influence, though, the trio stays faithful to their own unique sound throughout LEGACY. "Hank & Jesus" glides along with Tennessee twang; "Demolition Man" is distinguished by the space between the notes; and the swaggering "Cadillacin'" is a band anthem. "We don't put anything on our albums that we can't re-create live," says Mason. "If there is a TC3 rule, it's that: keep it honest."
Honesty, or authenticity, is a favorite buzzword around Nashville. But few artists come to it as naturally as The Cadillac Three. These guys couldn't fake it if they tried. In the album's title track, they offer a heart-on-the-sleeve testimony to what's really important at the end of one's days: love and a family tree.
When Mason and Ray heard "Legacy," co-written by Johnston, they flipped, and pushed for it to be the title of the record. "We're far enough along in our careers where doing an album called LEGACY doesn't feel presumptuous to me," says Mason.
Not when you run through The Cadillac Three's milestones. It's all there, from boundary-pushing albums, Grammy-nominated No. 1 songwriting across genres and fan-favorite singles to sold-out club shows and massive festival gigs alongside Aerosmith.
"With this album, we're continuing to build this thing we've created. We're touring nonstop, headlining shows in the U.K., playing the Ryman, and putting out a new record," says Johnston. "Shit, that's a pretty good legacy so far."