Your hometown venue for Columbus Ohio Concerts,
Never miss your favorite artist again. From country and electronic to R&B and hip hop, the Bluestone brings quality entertainment to the stage. We're working hard to bring you the best music and special events in Columbus, so keep an eye on our events calendar and check back often for updates. Just click on an event to purchase tickets.
At a time when the prevalence of women in country is being highly criticized, it was reassuring to witness one woman prove that they aren't going anywhere. Jana Kramer is at the top of her game and has been impacting radio waves with her new single "I Got the Boy." I have always enjoyed seeing Kramer live ever since I saw her open for Blake Shelton on the Ten Times Crazier Tour. Her performance last night blew all the previous shows out of the water. The energy she brought to The Bluestone in Columbus, Ohio was off the charts.
"I'd be lying if I said there was anywhere else I'd have rather spent my New Year's Eve. It's one thing to watch a show as a fan, but to be a friend & watch these fellas do what they love…it's a feeling that can't be put into words. I could've easily watched them sing their songs all night long and never have gotten bored. If this night was any indication of what 2016 is gonna be like, I'm pretty damn excited. These four dudes definitely lived up to the hype of making this show "A Night That You'll Never Forget". http://thetennesseelife.blogspot.com/2016/01/concert-review-nye-with-love-theft-joel.html
Apr
12
Thu
3LAU LIVE at The Bluestone

@ The Bluestone
Apr 12 @ 8:00 pm – Apr 13 @ 2:00 am
3LAU will be performing LIVE at The Bluestone April 12, 2018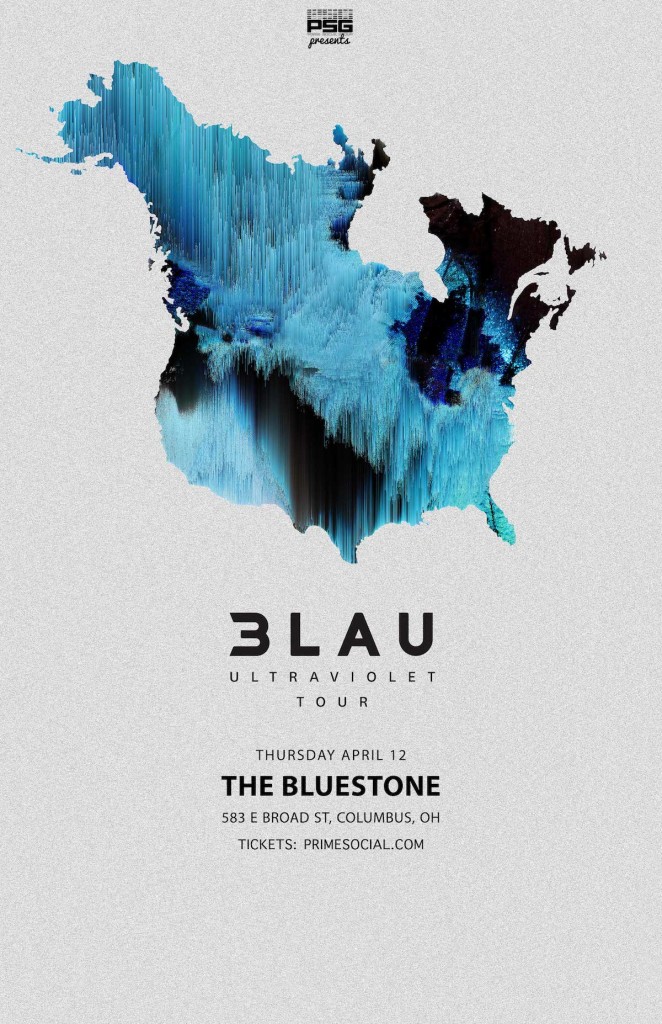 3LAU approaches electronic dance music from many unconventional angles. The artist, multi-instrumentalist, producer, and entrepreneur born Justin Blau usually begins his compositions on the piano.
"I like to create the framework for a song traditionally and then add the electronic elements later." It's a style he's been cultivating since childhood. Commencing piano lessons at the age of three, he'll tell you that he couldn't go to sleep without classical music as a kid. His tastes began to veer towards the likes of Radiohead and Sigur Ros in high school as he taught himself guitar, bass, and drums. During his sophomore year of college, he took a trip to Sweden and fell in love with electronic dance music. Upon returning home, 3LAU began creating.
Taking a leave from college in his junior year, he became a favorite on the club scene through relentless touring, initially turning heads with his innovative mashups. His 2014 original single "How You Love Me" [feat. Bright Lights] dominated radio and closed out 2014 as SiriusXM BPM's "Most Played Record of the Year." More recently, Justin realized that he wanted to do more with music, so he launched Blume—the "first not-for-profit dance music label and philanthropic movement."
With over 5 original releases through BLUME, 3LAU was able to raise 200,000 for Pencils of Promise in 2016, and in 2017 he continues to give to different charities with each new release. For both 3LAU and BLUME it's just the beginning.