Your hometown venue for Columbus Ohio Concerts,
Never miss your favorite artist again. From country and electronic to R&B and hip hop, the Bluestone brings quality entertainment to the stage. We're working hard to bring you the best music and special events in Columbus, so keep an eye on our events calendar and check back often for updates. Just click on an event to purchase tickets.
At a time when the prevalence of women in country is being highly criticized, it was reassuring to witness one woman prove that they aren't going anywhere. Jana Kramer is at the top of her game and has been impacting radio waves with her new single "I Got the Boy." I have always enjoyed seeing Kramer live ever since I saw her open for Blake Shelton on the Ten Times Crazier Tour. Her performance last night blew all the previous shows out of the water. The energy she brought to The Bluestone in Columbus, Ohio was off the charts.
"I'd be lying if I said there was anywhere else I'd have rather spent my New Year's Eve. It's one thing to watch a show as a fan, but to be a friend & watch these fellas do what they love…it's a feeling that can't be put into words. I could've easily watched them sing their songs all night long and never have gotten bored. If this night was any indication of what 2016 is gonna be like, I'm pretty damn excited. These four dudes definitely lived up to the hype of making this show "A Night That You'll Never Forget". http://thetennesseelife.blogspot.com/2016/01/concert-review-nye-with-love-theft-joel.html
Mar
3
Sat
Columbus Brewgrass Festival

@ The Bluestone
Mar 3 @ 6:00 pm
Columbus Brewgrass Festival will take place at The Bluestone
March 2nd and March 3rd
Doors Open at 6pm
Ages 18+
Tickets On-Sale Now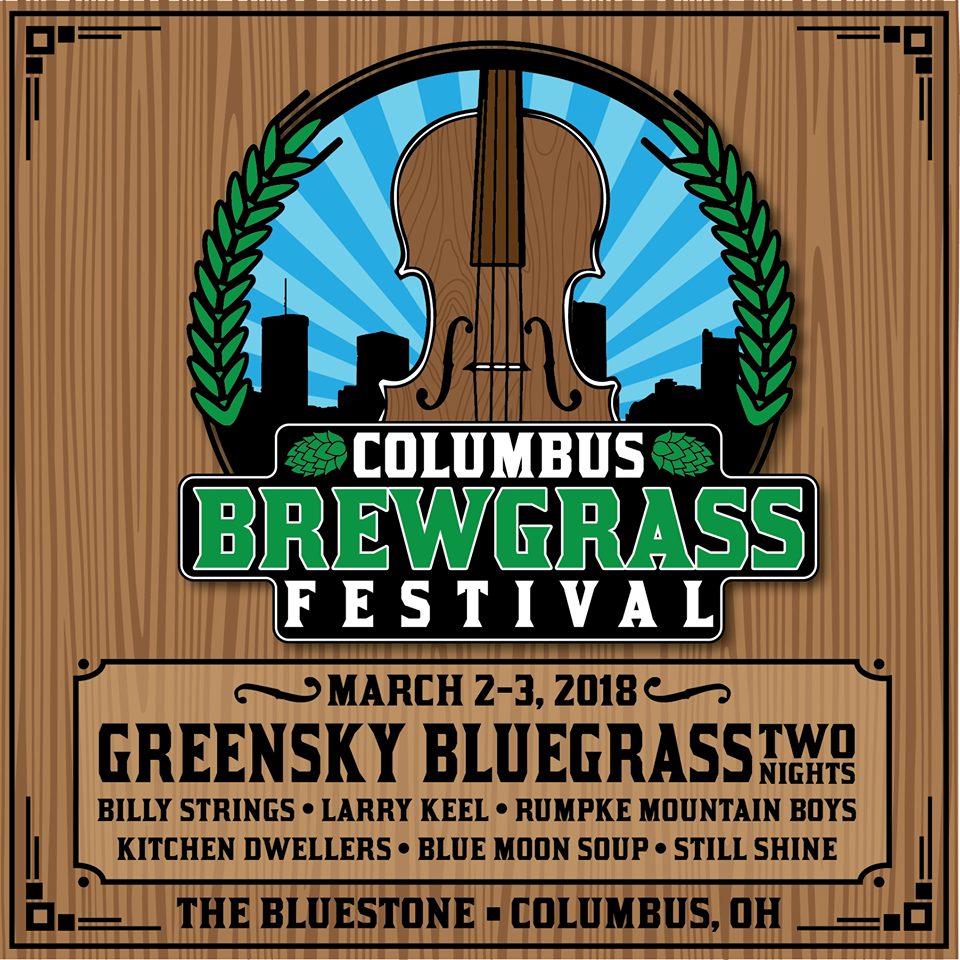 Mar
7
Wed
QUINN XCII at The Bluestone

@ The Bluestone
Mar 7 @ 7:00 pm – Mar 8 @ 2:00 am
QUINN XCII: The Story of Us Part II Tour w/ Special Guest Chelsea Cutler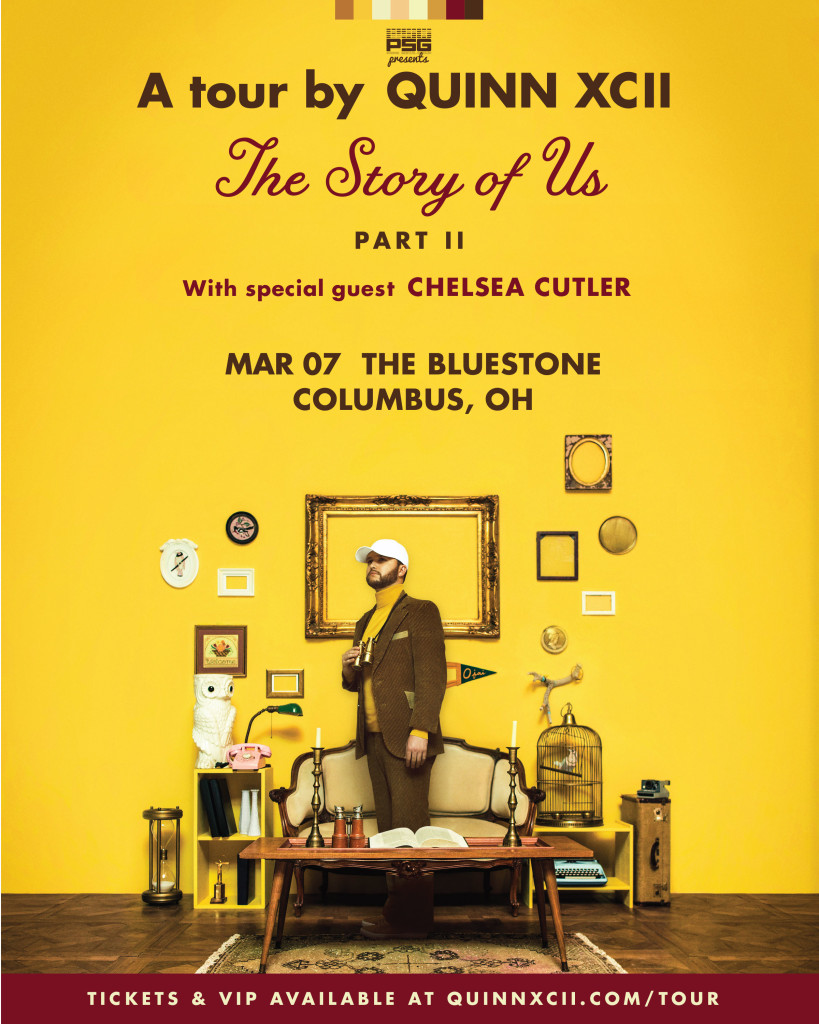 **THIS SHOW HAS BEEN MOVED FROM SKULLY'S TO THE BLUESTONe! PREVIOUSlY PURCHASED TICKETS WILL BE HONORED AT THE DOOR.**
AGES: 16+
>>>MUSIC: https://soundcloud.com/quinnxcii
ABOUT THE ARTIST
2017 has been a breakout year for the newcomer Detroit singer/songwriter, Quinn XCII. With his ability to seamlessly blur the lines between pop, electronic, hip-hop, and soul music, he has quickly paved his own lane with his unique sound.
An early mixtape release turned heads, but it was his debut EP Change of Scenery, released in 2015, that put Quinn XCII on the map, connecting with the blogosphere and snaring millions of online streams. His follow-up EP release, Bloom, cemented his ability to meld styles and write about more varied subject matter. Next it was his featured vocals on "Kings of Summer", a collaboration with longtime friend and producer ayokay (with whom he also exclusively worked with on his first two EPs), that started to bring him to the mainstream. The song became the sleeper summer hit of 2016, reaching #1 on Spotify's Global Viral Charts, #1 on HypeMachine, accumulating over 65 million plays on Spotify, and getting regular spins at Top 40 radio around the country.
Quinn XCII's debut album The Story of Us, was released on September 15 via Columbia Records. The album debuted at #6 on iTunes' Pop Chart and is led by his standout single "Straightjacket," which was named SoundCloud's "Song of the Month" and has accumulated more than 23 million streams on Spotify. After selling out his entire 28-city national headline tour this Fall in support of the album, he will kick off 2018 by touring the album throughout Europe and across North America again this Spring.
Tickets: After completing your purchase on Eventbrite, you will receive an email confirmation with your attached PDF ticket(s). You MUST print and bring your PDF tickets AND VALID PHOTO IDENTIFICATION to be admitted for the event. The name on the tickets do not have to match the ID so long as the barcode is scannable. PSG is not responsible if ticket(s) cannot be scanned and the order is under a different name than the person presenting the ticket.
Change names on your tickets here.
Transfer/Change your ticket type here.
Mar
22
Thu
Morgan Wallen LIVE at The Bluestone

@ The Bluestone
Mar 22 @ 7:00 pm
Morgan Wallen will be performing live at The Bluestone on March 22nd, 2018
Opening Artist: Ray Fulcher
Doors for the show will open at 7pm
Tickets are $10 in advance and $15 day of show
Tickets On-Sale Friday, December 15th at 10am
He's a passionate singer with a unique sound, who grew up in Appalachia, and you'll be hearing a lot more of MORGAN WALLEN before 2017 is over. Currently out supporting Florida Georgia Line's explosive DIG YOUR ROOTS TOUR, followed by select dates on THE SMOOTH TOUR 2017, he is climbing Country radio with his Top 30 "The Way I Talk" on Billboard's Country Airplay chart and has racked up over 7 million Spotify streams (and counting). Offering up the first real taste of his Big Loud Records EP – also titled THE WAY I TALK – Wallen's drawling, fun-loving anthem penned by hit-makers Ben Hayslip, Chase McGill and Jessi Alexander, plays off the young star's dynamic vocal delivery and features a sound straight out of the modern South, combining elements of both country and rock
Back when Wallen moved to Nashville in July 2015, he was not sure what he would find, but convinced that he should at least give his dreams a legitimate shot. Less than a year later, he'd already been signed to Big Loud Records, recorded some initial tracks with producer Joey Moi (Florida Georgia Line, Jake Owen) and hit the road on his first radio promotion tour.
It might appear that Wallen's on the fast track, but it took him a while to get there. Born in Sneedville, Tennessee (a town that also lays claim as the birthplace of bluegrass pioneer Jimmy Martin), to a hard-rock-lovin' preacher and contemporary-Christian-devoted teacher, he showed his musical interests early, singing in front of the local congregation at age three and asking for a violin for his fifth birthday. He would soon switch to piano and later add guitar to his arsenal, though he never really imagined it was possible to make a career of it.
"I didn't think that was realistic because I had no clue about how the music business worked," Wallen admits. "Even living three hours away, I had no idea about Nashville."
Instead, he focused his efforts on baseball and he was pretty good at it. Playing shortstop and pitcher for Gibbs High School in Corryton – the same school where Kenny Chesney graduated. Wallen earned an offer to continue playing at a major college.
But fate intervened. While pitching during his senior year, he felt a pop in his right elbow and would undergo a tendon replacement procedure. While he was able to continue playing guitar and piano, it proved to be the end of his baseball career.
"Looking back, I'm glad it happened the way it did, because I really actually loved music more than I ever did baseball," he shares.
The kind of music almost didn't matter. Rock, hip-hop, country – he loved it all,
particularly the emotional connection that it created between the musician and the listener. But when he wrote, the music was invariably country.
"Writing music was a way for me to get my feelings out," he explains. "I don't really express my feelings very much and I guess it was just a way for me to let some of that go. It's my safe place."
During extended time in California, Wallen met Sergio Sanchez, the lead singer and writer for Jive Records' hard-rock band Atom Smash. While Sanchez initially served as Wallen's vocal coach, they hit it off and started co-writing regularly back in Knoxville. Sanchez brought the music to the attention of producer Paul Trust and partner Bill Ray, who in turn produced an initial batch of songs. From there, things moved quickly. Wallen's managers, Dirk Hemsath and Mike Bachta of Working Group Artist Management, set him up to play for William Morris Endeavor's Kevin Neal, agent for Jason Aldean and Florida Georgia Line. Neal signed him on the spot. Hemsath and Bachta next sent demos to Big Loud Shirt's Seth England, hoping to land some co-writing opportunities with songwriters at the publishing company. England was so impressed that he brought Wallen in to audition for his partners in Big Loud Records: Craig Wiseman, Clay Hunnicutt, Kevin "Chief" Zaruk and Joey Moi. They signed Wallen to both the label and the publishing company.
Wallen started woodshedding as a songwriter, working with the likes of Wiseman ("Live Like You Were Dying"), Rodney Clawson ("Dirt"), Chris Tompkins ("Drunk On A Plane"), the Warren Brothers ("Highway Don't Care"), Tommy Cecil ("Home Alone Tonight") and Matt Dragstrem ("Sippin' On Fire"). Meanwhile, Big Loud Records proved that it was big-league – while Wallen worked on his own music, the label's first-ever single, Chris Lane's "Fix," shot to #1, an unheard-of start for a brand-new label.
Wallen hopes to build a similar story. His end goal is to continue to be onstage, making that emotional connection with his distinctive sound, as well as releasing his anticipated forthcoming debut album of Big Loud Records.
"We've just really been trying to get the focus on the music," he concludes. "If we don't have that, then there's no point in playing."