Your hometown venue for Columbus Ohio Concerts,
Never miss your favorite artist again. From country and electronic to R&B and hip hop, the Bluestone brings quality entertainment to the stage. We're working hard to bring you the best music and special events in Columbus, so keep an eye on our events calendar and check back often for updates. Just click on an event to purchase tickets.
At a time when the prevalence of women in country is being highly criticized, it was reassuring to witness one woman prove that they aren't going anywhere. Jana Kramer is at the top of her game and has been impacting radio waves with her new single "I Got the Boy." I have always enjoyed seeing Kramer live ever since I saw her open for Blake Shelton on the Ten Times Crazier Tour. Her performance last night blew all the previous shows out of the water. The energy she brought to The Bluestone in Columbus, Ohio was off the charts.
"I'd be lying if I said there was anywhere else I'd have rather spent my New Year's Eve. It's one thing to watch a show as a fan, but to be a friend & watch these fellas do what they love…it's a feeling that can't be put into words. I could've easily watched them sing their songs all night long and never have gotten bored. If this night was any indication of what 2016 is gonna be like, I'm pretty damn excited. These four dudes definitely lived up to the hype of making this show "A Night That You'll Never Forget". http://thetennesseelife.blogspot.com/2016/01/concert-review-nye-with-love-theft-joel.html
Sep
28
Fri
Muscadine Bloodline LIVE at The Bluestone

@ The Bluestone
Sep 28 @ 7:00 pm
Muscadine Bloodline will perform LIVE at The Bluestone on September 28th, 2018
Opening Artist: TBA
Doors for the show will open at 7PM
Tickets are $10 in advance and $15 day of show
Tickets On-Sale Friday, March 30th at 10AM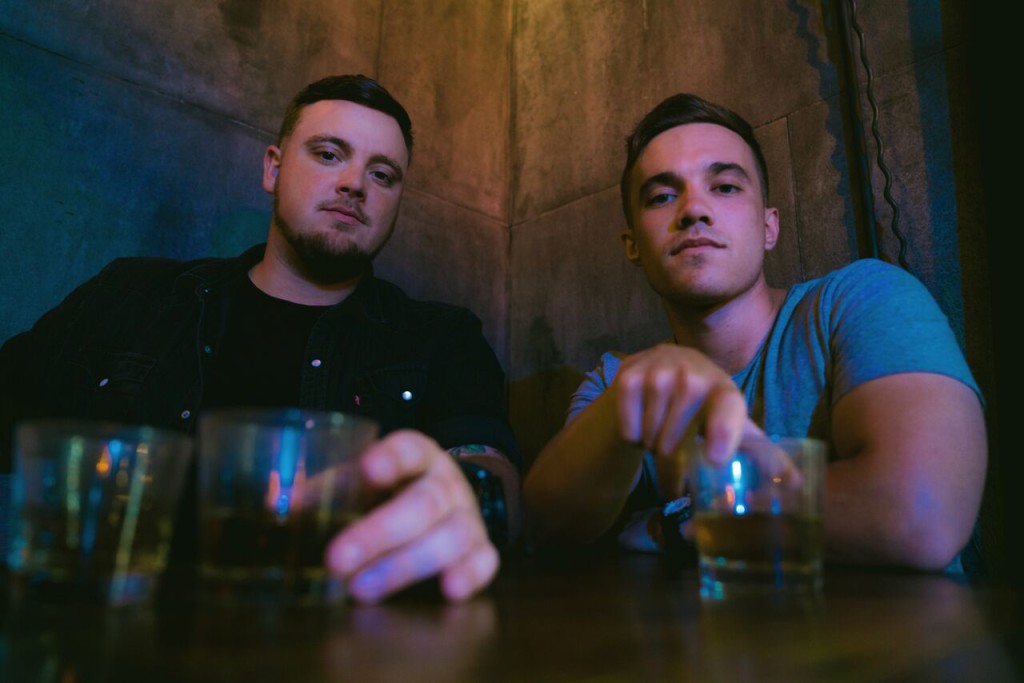 Hailing from Mobile, Alabama and based in Nashville, Tennessee, the contemporary country duo Muscadine Bloodline certainly sounds southern but they don't necessarily seem beholden to either home town. At times, the pair of Charlie Muncaster and Gary Stanton can recall the plainspoken sound of Texas Red Dirt country; sometimes they kick up a bit of Southern rock, and sometimes they have the polished songcraft synonymous with the Music City. All of this is evident on their eponymous 2017 debut EP.
The EP Muscadine Bloodline followed just a year after Muncaster and Stanton formed the group. The two singer/songwriters grew up in Mobile, but they didn't meet until they were both actively pursuing musical careers as adults. Stanton crossed Muncaster's path when the former was looking for an opening act and they soon started jamming, then decided to form a band. They headed to Nashville and quickly released three singles in 2016 — "Southern Boy Cure," "Porch Swing Angel," and "Shut Your Mouth" — before cutting the Muscadine Bloodline EP with producer Luke Laird. The EP appeared early in 2017. ~ Stephen Thomas Erlewine, Rovi