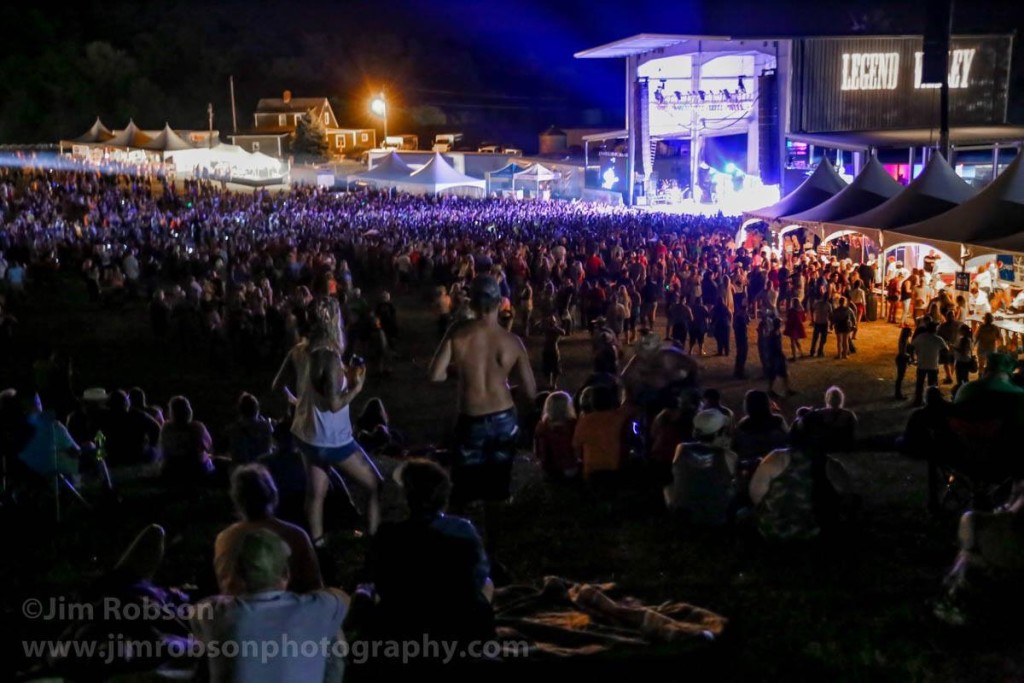 Bluestone Promotions, a wholly owned subsidiary of The Bluestone, located in downtown Columbus, Ohio, has decided to no longer be involved with the promotion of 92.3 WCOL Country Jam. Bluestone Promotions has been the promoter for the event, held at Legend Valley Music Center in Thornville, Ohio, since 2013. The event brought central Ohio some of country music's biggest stars, including Tim McGraw, Chris Stapleton, Eric Church, Hank Williams Jr., Chris Young, and many more. The event has grown into a three day festival over Labor Day weekend bringing in excess  of 21,000 country music fans to the Buckeye Lake area during each event.
"The team at The Bluestone has decided to concentrate on their core business this summer", said Hank Straty, President and General Manager of the Bluestone. "We are concentrating the resources, normally spent promoting Country Jam, on continuing to build central Ohio's love of country music in the downtown area of Columbus. While we have enjoyed promoting 92.3 WCOL Country Jam and building it into what it has become to date, we feel that our energy is better spent this year in the downtown Columbus area" said Straty.
The Bluestone, located at 583 East Broad Street in Columbus, Ohio (www.liveatthebluestone.com), brings many national country music acts to the historic, converted church throughout the year. The Bluestone was nominated in 2016 by the Academy of Country Music for "Nightclub of the Year" and is considered one of the areas most unique venues for corporate and private events. The Bluestone has also received The Knot's "Best of weddings Award" for the past 6 years.

While we are not sure what the plans are at WCOL for Country Jam it has been our sincere pleasure working with such professionals to help build this event into the "Legend" that it has become. Bluestone Promotions has truly enjoyed our relationship with WCOL and all of our partners at Country Jam for the past 4 years and we are excited to see what the future holds for this event.